Under Sergio Marchionne, projects changed and shifted constantly in response to CEO whims and market research; and platform names could be confusing and inconsistent (Giorgio, for example, being named largely to give the impression it was created solely by and for Alfa Romeo). FCA was also prone to rushing cars out to market before they were truly ready or competitive; the Dart was launched without sufficient testing and the Cherokee was in full production before the control systems were finished, for example.
Stellantis will be very, very different. One example of this is immediate changes to Alfa Romeo, according to an interview with new Alfa chief Jean-Philippe Imparato in Quattroruote. First, the Tonale, a compact crossover of great importance, is being delayed so the powertrain can be literally brought up to speed. The plug-in hybrid (PHEV) version will launch on day one—important in a diesel-free, high-fuel-cost Europe. The original powertrain was not even competitive with Peugeot's 3008—and it will not be used, after all.
Every new Alfa Romeo will be electrified in some way once the new Tonale hits, including the forthcoming subcompact crossover; this is on the new Small platform, and will be made in Tychy. Battery-electric models are now planned.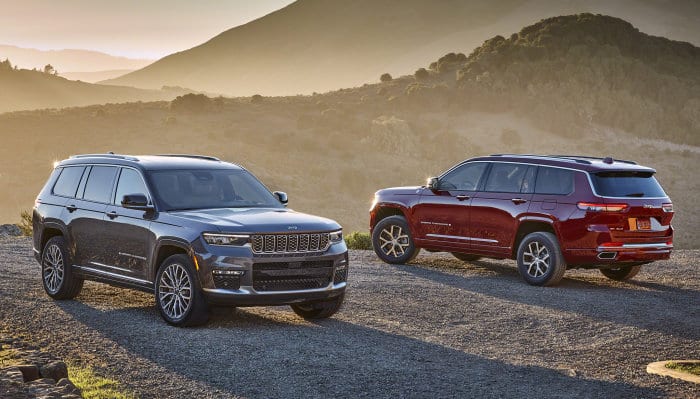 The Giorgio platform is being changed and renamed; it will become STLA Large (or just plain "Large"), rather than Giorgio. It was not created with electrification in mind, which is likely the main difference between Giorgio and Large, along with any lessons learned from applying the platform to the Giulia, Stelvio, and, in modified format, the new Grand Cherokee and Grand Cherokee L.
Alfa Romeo will remain unique in electric mode, thanks to specially tailored "sound, sensations, and handling" (roughly translated). More to the point, "You don't have to change your strategy every day."
The interview did not cover the entire future of Alfa Romeo, whose most memorable cars (as with many automakers) were not necessarily the best sellers. Various sources believe Alfa Romeo will have a more realistic mix of front and rear wheel drive power, and will, like Chrysler, tap into the Peugeot/DS inventory, made unique by special tuning, styling, and selection of features. This strategy has worked well so far for Volkswagen, which sells similar cars under numerous brands in Europe.
Coming soon: a map of the new platforms for Stellantis, covering all the brands.