Ram is recalling around 222,000 heavy duty pickups and chassis cabs, due to a surprisingly high number (6,399) of warranty claims coming in from August 2018 through this September.  Despite the claims, the investigation apparently did not begin until this October.

The problem is premature wear in the Bosch CP4 fuel pump, which causes metal shavings to enter the high-pressure fuel system, causing the vehicle to stall or not start at all. The work is likely to be extremely expensive for Ram—or Cummins, or Bosch, or all three—since it involves taking apart the engine. As a result, customers who have had the work done reportedly paid five figures.
Affected vehicles are 2019-2020 Ram 2500, 3500, 4500, and 5500 pickups and chassis cabs with Cummins engines, built in the suspect range shown in the list below.
The number is actually much higher than 222,000, which is only for trucks in the United States; the next largest market for Ram pickups is Canada, often having around 10% of U.S. sales.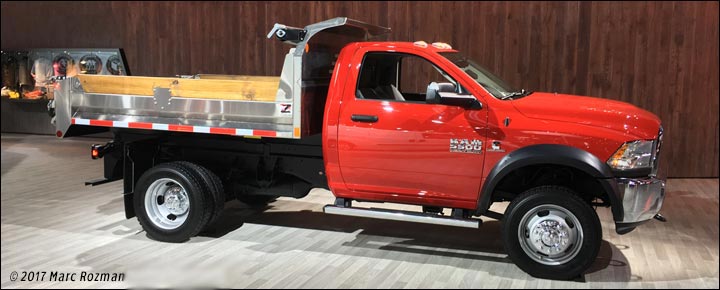 The work will require new fuel pumps and new computer programming. The reason for the programming update is unknown. If needed, other fuel system components may be replaced. All work is free to customers.
Once again, a recall tells us roughly how sales are allocated between models Ram normally does not differentiate between in public reports:
Ram 2500: 113,720 (Oct 11, 2018 through Nov 13, 2020)
Ram 3500 pickup: 67,586 (Oct 18, 2018 through Nov 13, 2020)
Ram 4500 and 5500: 29,720 (Nov 29, 2018 through Nov 13, 2020)
Ram 3500 chassis cab: 11,384 (Nov 29, 2018 through Nov 13, 2020)
The recall, NHTSA #21V880 or FCA US Y78, is to begin by January 1, 2022.