During the media preview day for the 2021 Roadkill Nights event in Metro Detroit, Dodge boss Tim Kuniskis briefly teased the "Never Lift" plan. Back then, Kuniskis explained that the Never Lift plan would be based on a calendar which would essentially preview the brand's big news over the course of the next two years, but that was the extent of the information. Today, the Dodge brand rolled out a new video in which Kuniskis talks more about the Never Lift plan, explaining that the company will offer up at least one product-based or enthiusiast-based bit of news every three months.
More importantly, Kuniskis provided the key details of the first four topics on the Never Lift calendar, with two of them pertaining to general fans of the brand or hopeful owners while the other two apply to those folks who already own a modern Dodge product – and who want to make considerably more power without disrupting the factory warranty.
https://www.youtube.com/watch?v=xrFP2Je_CUo
Dodge Enthusiast-Based News
We will start with the first two enthusiast topics announced which pertain more to Dodge enthusiasts than Dodge owners, although we understand that the two groups obviously overlap.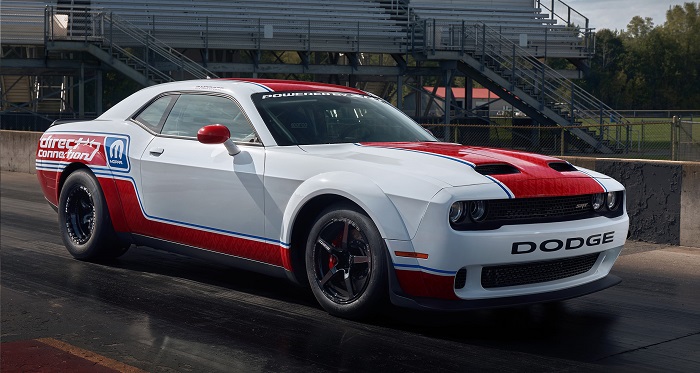 This includes an elaborate vehicle giveaway program which will lead to 25 Dodge products begin given to passionate fans, titled Operation 25/8, but the most passionate Dodge fan will benefit from the Chief Donut Maker program.
Operation 25/8
Operation 25/8 is an 8-week program during which time, the Dodge brand will give away 25 new cars. It is called Operation 25/8 based on the fact that the Dodge Brotherhood of Muscle goes beyond 24 hours a day, 7 days a week and 25/8 is beyond 24/7.
We don't know what people will have to do to win one of those 25 cars, but we know that the contest will include "25 superstars from the worlds of sports, music and automotive, with each offering muscle-car enthusiasts a chance to drive off with the new Dodge of their choosing".
"More than gas, more than batteries, what fuels our run to tomorrow is attitude, a belief that we can always push harder, run faster and flat-out over-deliver on behalf of the brand and the Brotherhood of Muscle," said Kuniskis. "25/8 recognizes the spirit that makes Dodge, well, Dodge."
We will learn more about this program on November 12th 2021.
Chief Donut Maker
The second enthusiast program announced as part of the Never Lift program is an ambassador program for the Dodge brand and the person picked will receive the title of Chief Donut Maker.
"The Dodge brothers were scrappy go-getters. Never content to follow the trends, they were the seekers of a better, faster, more outrageous way of doing things," said Kuniskis. "And we're looking to hire someone just like them as an ambassador of Never Lift."
There are no details as to how the brand will pick this person, but we do know that while serving as Chief Donut Maker for the Dodge brand, this person will be given a Hellcat car to drive, a wardrobe for events where they will represent the brand and a one-year salary of $150,000.
We will learn more about this program on January 12th, 2022.
Performance Programs for Dodge Owners
While the ambassador program and the vehicle giveaway program are cool, the far-more-sigificant announcements today pertain to those of us who already own a modern Dodge performance machine.
First up, the Dodge Power Brokers program will introduce a network of "elite dealerships" which will have dedicated staff members who are trained in the area of modern Mopar high performance.
"Every Dodge dealer in the country will continue to prove an outstanding sales and service experience," said Kuniskis. "But Dodge Power Brokers dealers will offer everything an enthusiast needs to reach the next level of performance."
Power Broker dealerships "sales, service and parts department staff will meet high standards of comprehensive knowledge and expertise in areas including Dodge vehicle features, high-performance parts and installation, as well as motorsports programs". On the sales end, specially trained salespeople will be able to walk customers through the process of buying a high performance Dodge car or SUV, but these salespeople will also be able to explain the various Direct Connection performance upgrades. Once the sales team has the customer set up with the proper performance upgrades, the Power Brokers in the parts department order the items and the service department will install them ahead of delivery.
You read that correctly. You will soon be able to buy a modern Dodge product with performance upgrades from the newly reformed Direct Connection program – with current upgrades yielding more than a 100 extra warranty-safe horsepower.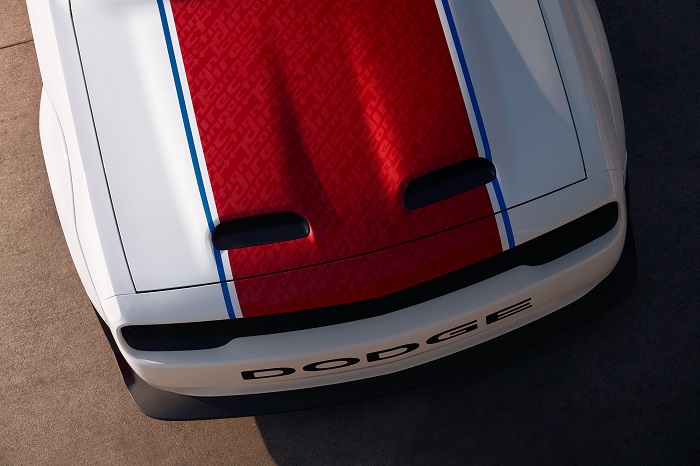 "Dodge is a pure performance brand, and the reintroduction of Direct Connection will empower members of the brotherhood looking for increased performance without violating emission requirements or the factory warranty," said Kuniskis. "We're doubling down on our commitment to Direct Connection by pairing it with our new Dodge Power Brokers program, so when customers want to unlock the true horsepower potential of their Dodge muscle car, they can connect with a network of dealerships as their trusted resource."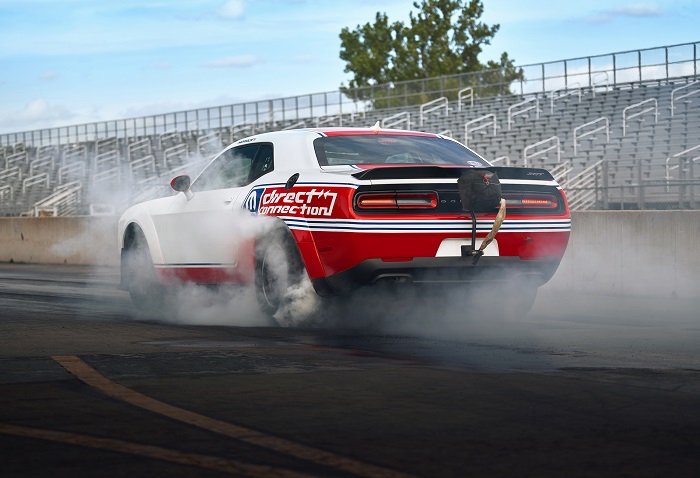 Direct Connection will be an all-inclusive, high performance source for those looking to go fast in a modern Mopar machine. This will start with things like 50-state-legal tuning packages that will yield upwards of 100 extra horsepower, suspension upgrades and chassis improvements for the likes of the Dodge Challenger. Click here for a closer look at the Direct Connection tuning packages.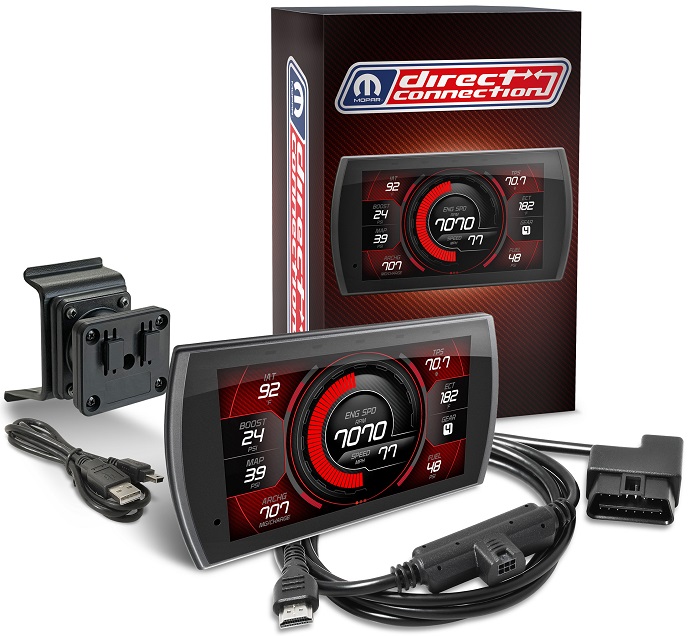 For those who want to take their Dodge racing a bit further, Direct Connection will continue to offer support for the Challenger Drag Pak, along with a body-in-white program that will allow racers to build their own race cars with factory parts.
In addition to the performance parts and drag racing program, Direct Connection will include a technical information telephone hotline and parts catalog, just like it did in the 1970s, but this time, there will also be a dedicated website where all of the items and services can be easily accessed.
Both the Power Broker program and the Direct Connection performance parts program will begin rolling out on December 15th, 2021, but we imagine that will take longer – particularly in the offering of the various high performance packages.
In the meantime, click here for a closer look at what Dodge might be cooking up for the Direct Connection in-house tuning program.