Don Schumacher Racing driver Leah Pruett has been one of the top Dodge Challenger Drag Pak drivers competing in the NHRA Factory Stock Showdown division, so it comes as no surprise that Mopar has named the DSR Performance – Don Schumacher Racing's retail branch – as the official supplier of components for the factory-built race cars. Most notably, DSR Performance is selling the parts to repair the Hemi engines that are used in the 2015 and 2021 Challenger Drag Paks from Mopar, so anyone who breaks parts during the course of competition will have an easy-access source to replacements.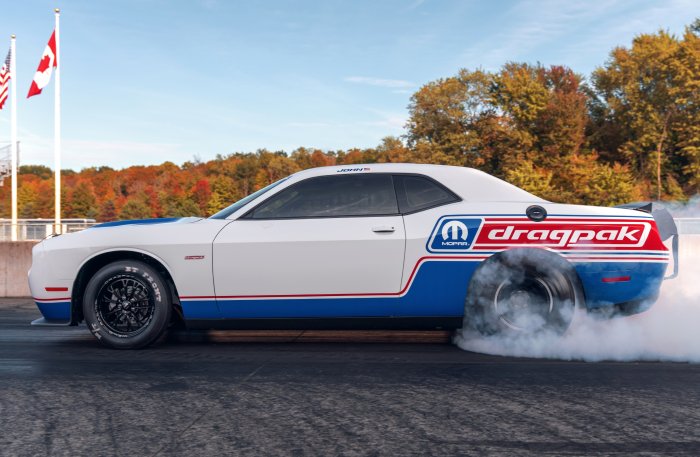 "These purpose-built Mopar performance parts are specifically designed and engineered for the Drag Pak," said Mark Bosanac, North America Vice President, Mopar Service, Parts & Customer Care. "In expanding our relationship with DSR, we're providing our sportsman racers and loyal performance enthusiasts with all of the best performing engine parts needed to succeed on the dragstrip."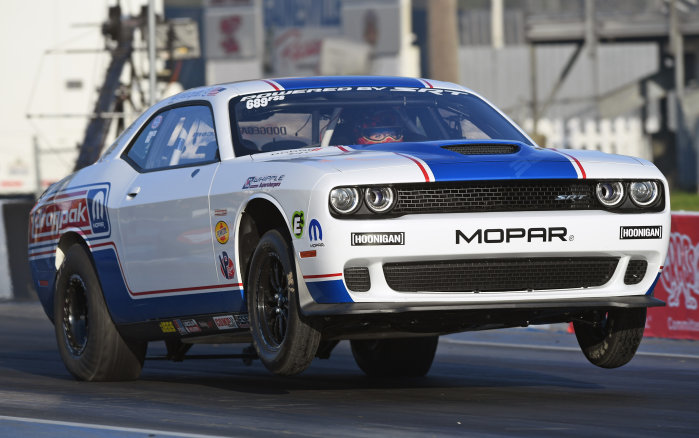 Challenger Drag Pak Parts
The Drag Pak section on the DSR Performance website currently lists 14 items for the track-ready Challenger, including pulleys, the oil pan, valve guides, cylinder heads, the O2 sensor, connecting rods, the Comp Cams camshaft, bearings for the camshaft and even the Hemi engine race block itself. There is also a performance flexplate.
The press release states that there will be more than 20 components for the Dodge Challenger Drag Pak offered by DSR Performance, as well as "on-site support and tuning consulting services to Dodge Challenger Mopar Drag Pak owners and teams at all NHRA national events".
"DSR has enjoyed an extremely successful partnership with Mopar and Dodge//SRT for more than 20 years now and, for me personally, our relationship extends back five decades," said Don Schumacher, owner of DSR. "Our partnership is always evolving and to now expand into this new venture where we are the official distributors of licensed Dodge Challenger Mopar Drag Pak components is something we're quite proud of. We can't wait to offer this additional level of support to the Drag Pak community of racers and enthusiasts."
While quite a few of the Dodge Challenger Drag Paks have been purchased by collectors who keep them tucked away for the future, there are a handful of owners who actually use these cars as they were intended – and we don't mean Leah Pruett and Mark Pawuk (the two top Mopar FSS contenders over the past few years). The DSR Performance program will make it easier for true sportsman racers with a Drag Pak to access parts in a hurry, allowing them to keep battling the competition.