Jeep has once again made the prestigious Ward's Ten Best Engines and Propulsion Systems list, with the 4xe hybrid system. The editors noted, "Wrangler 4xe is noteworthy for its rough-and-tumble off-road readiness, while clocking in at nearly 30 mpg during 300 miles of road testing around metro Detroit this past spring."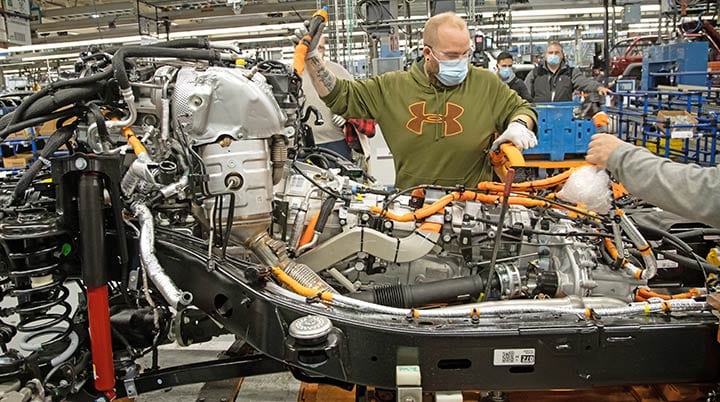 The two-liter turbocharged gasoline engine is by far the biggest power producer in the 4xe system, but the motor provides good launch power as it generates peak torque from launch. The system is assembled in both Termoli, Italy, and Trenton, Michigan; a converted plant in Indiana is expected to build the lion's share of engines in the future. The system uses an eight-speed automatic, like all automatic Wranglers. The Wrangler also includes a full-time two-speed transfer case. An E Select mode lets drivers choose between hybrid mode, all-electric mode, and eSave, which tries to use the engine alone to conserve battery power for later. A recharge takes two hours with 220V and 12 hours with 110V AC supplies.
Ward's 2021 list is being revealed in random order every day through September 24. Last year, the Pentastar V6 with eTorque was the only Mopar powertrain on the list. The 5.7 Hemi is notable for having been on the list from 2003 through 2007, re-appearing in 2009, while the Pentastar V6, in various forms, was on the list from 2011 to 2013, then from 2017 to 2020.