If you thought the Jeep Renegade was a mistake, you won't like what comes next—but chances are you won't ever see one in person, anyway.
The Jeep Renegade was originally to share an existing Fiat platform, but Jeep chief (and later FCA CEO) Mike Manley demanded that it be redone to earn a Trail Rated badge. That resulted in toughening the entire car, changing dimensions, and swapping parts—adding two years to the development time, according to FCA's Indian engineering facility leader (in a quote spotted by Allpar long, long ago).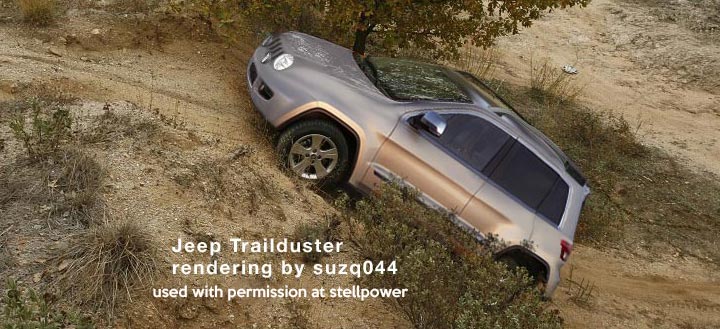 The Renegade has Fiat basics, but can handle some pretty rough trails, even if it can't match the Cherokee. The Renegade put Jeep onto the map in Europe, after years of highly capable, very slow-selling Wranglers and Grand Cherokees failed to make any real impact.
The new Jeep might be less capable than the Renegade, though it's impossible to say now. It will use the CMP (Compact Modular Platform) currently used by the Peugeot 208 sedan and 2008 crossover; the Citroën C4 sedan and DS3 Sportback crossover; and a future Alfa Romeo and Fiat, to come out at the same time. It's due to start production in just about one year—in July 2022.  Given that it will be sold in Europe, land of high fuel prices and strict diesel rules, it will almost certainly either be a hybrid, or at least have a hybrid option. The car will be made in Poland, and is unlikely to ever make it to the United States. Via Automotive News.