Automotive News reported this morning that the Windsor minivan plant and Belvidere Cherokee factory will be down for another week due to the semiconductor shortage. Windsor will then be down for the entire month of September. Belvidere is scheduled to return to duty after October 1, but as at most automakers now, scheduling is week-to-week.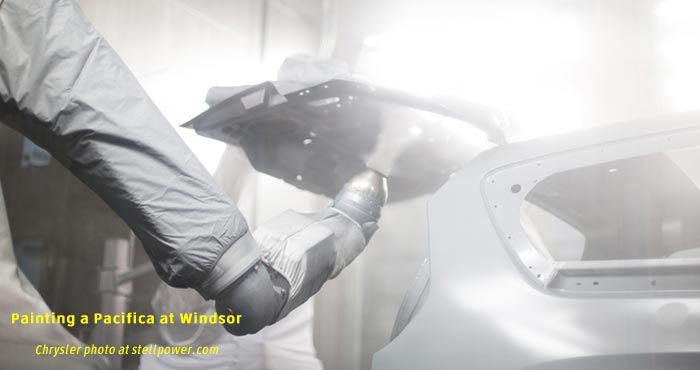 Windsor has around 4,500 workers, who have endured much more downtime than usual due to the Pacifica's thirst for semiconductors. The plant was down for most of April, May, and June, and was at part capacity for some of the time it was actually up. The shortages have affected every automaker, but Windsor seems particularly hard-hit.
In other news, Carlos Tavares will be leaving his position on the Airbus board at the end of his second term, in 2022, to have more time to lead Stellantis. Airbus, centered in France, makes aerospace products including commercial planes, surpassing Boeing as the world's largest commercial airline supplier in 2019. The company, ironically, includes the former Matra, which used SIMCA (part of Chrysler Europe) vehicles as the basis for sports cars and a pioneering SUV; they also developed the first European minivan, the Renault Espace, with work largely done in cooperation with Chrysler Europe.