Some reacted to news of FCA's 2020 sales shortfall by pointing out that dealers were short of cars—a situation that is not likely to be improved by the global microchip shortage, which has shut down the Toluca and Brampton plants. Toluca makes the Jeep Compass and until recently produced the Dodge Journey and Fiat 500; Brampton makes the large-car triplets, 300, Charger, and Challenger.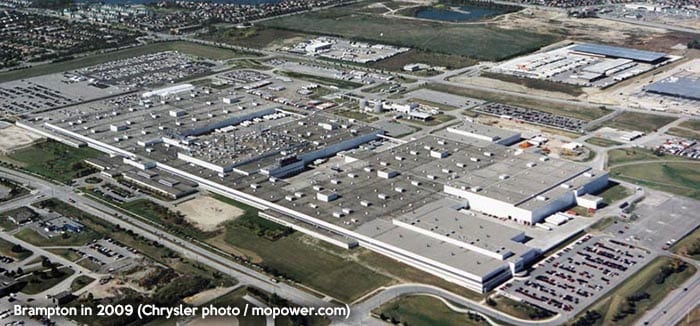 The shutdown is expected to last until the end of the month, but FCA told Automotive News Canada that other plants should be able to keep going.
FCA is set to make three new cars for 2021: a new Grand Cherokee, a three-row version dubbed Grand Cherokee L (which may replace the Durango, though the older-generation Durango was just refreshed and may stay in production for a few years), and the Wagoneer/Grand Wagoneer.
Two Chrysler-branded crossovers were assumed to be part of the plan, but it's possible that neither a minivan-based "Portal" or Grand-Commander-based model will ever appear in the United States. India is getting a new Jeep, likely a local variant of the Chinese Grand Commander (which is based on the Cherokee), but that is not likely to appear in the United States or Canada.  Via Automotive News.