We have covered the return of Direct Connection and the introduction of the Power Brokers dealership program quite a bit since the Dodge Never Lift Plan began earlier this month. One of the most common questions that we have gotten on social media relates to whether or not these programs would be offered in Canada. Earlier today, we spoke with a Stellantis representative and we do not have good news.
When we reached out to the Stellantis communications team, we asked if there would be Canadian dealerships participating in the Power Brokers and Direct Connection programs. This was the official response:
"Dodge Power Brokers dealerships are exclusive to the U.S., and only Power Brokers dealers will be able to offer Direct Connection parts. Note, however, that Canadian dealers will still be able to offer performance parts to which they currently have access."
In other words, Mopar lovers in Canada will not be able to go to their local Dodge dealership to buy warranty-safe performance parts through the new Direct Connection program. However, Canadian Dodge owners will still be able to buy Mopar performance parts from the current catalog, including things like cold air intake kits, exhaust systems, suspension components and performance "stage" kits for those models powered by the 5.7-liter Hemi.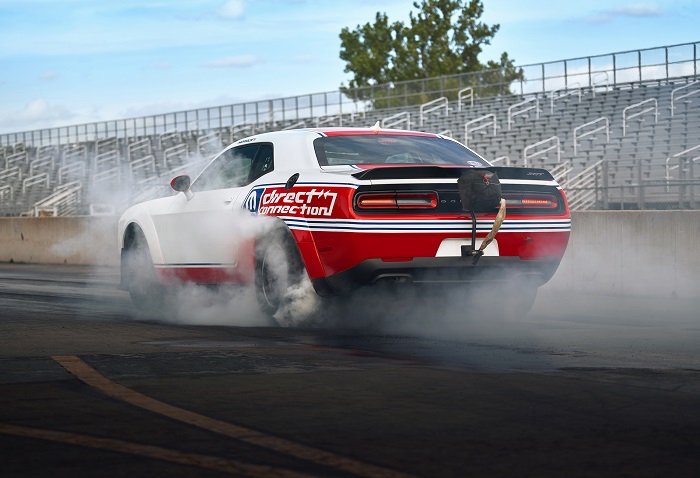 Seeing as how many of the Mopar performance parts in the current catalog are offered in both the United States and Canada, perhaps items from the Direct Connection program will eventually end up in the Mopar catalog, which would likely make them available for orders at Canadian dealerships. However, for the time being, only American Dodge fans will be able to make use of the Power Brokers and Direct Connection programs.