Yesterday, Ford announced that its revenue had fallen by just 5%, while its third-quarter profit fell 24%, to $1.8 billion. Ford also restored the dividend it had suspended due to COVID, and announced that its full year profits would be much higher than expected—$10.5 to $11 billion.
How did Stellantis, parent company of the former Chrysler Corporation, fare?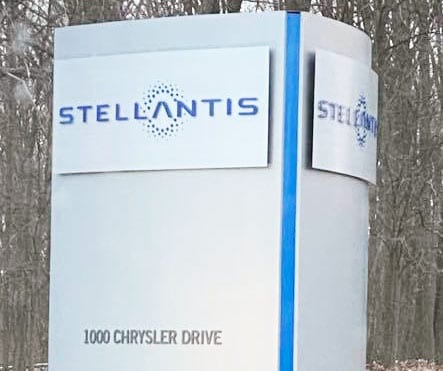 In the third quarter, net revenues were €32.6 billion, or roughly $38 billion. This was down 14% from the third quarter of 2020, due to the loss of a whopping 30% of planned production—or around 600,000 vehicles—because of the semiconductor shortage. The company now has, globally, 689,000 vehicles in inventory (or had them, as of September 30).
During the quarter, the company launched the Grand Cherokee L, DS 4, Opel Mokka, Maserati MC20, and Peugeot 308, and revealed the new Grand Cherokee (including a 4xe version).
The old FCA US had an 11.5% retail market share in the United States, up by 50 basis points from the second quarter. Market leadership was kept in South America, with a 24.4% share, including 35.6% market share in Brazil. Maserati's share went up 40 basis points to 2.4%, globally.
The company shipped 1,176,000 vehicles in the third quarter; 394,000 of these were in North America, where net revenues were nearly half the company's total of €15.5 billion. The next most profitable area was "enlarged Europe," or EU30, where Stellantis has a hefty 32% share of commercial vehicles; they sold 470,000 vehicles and earned €11,622 in net revenues. Following EU30 comes South America (185,000 vehicles and €2.5 billion), Middle East and Africa (73,000 and €1 billion), Asia-Pacific (48,000 and €1 billion), and finally Maserati, which is counted on its own (5,800 vehicles and €514 million).
Every segment was profitable—the backlash from a certain endemic was compensated for by higher profits (not having to discount vehicles at the factory, and presumably reduced advertising costs).
Year to date, Stellantis earned €108 billion in net revenues from external customers (all numbers including FCA in January); North America was responsible for around €48 billion of that, followed by EU30 with €44 billion. The next highest net revenue generator was South America with around €7.5 billion. For the same period, Q1 to Q3 2020, Stellantis and FCA had brought in €89 billion—€41.4 billion from North America, €37.5 billion from the EU, and €4 billion from South America.
Year to date, net revenues went up in every region, but the change in South America was the largest percentage gain; in absolute terms, North America and the EU were similar.