The signs are up at Auburn Hills and other headquarters. The old FCA and FCA US email address are already being replaced by stellantis.com. But who is running the show?
It appears that Stellantis is using matrix management, with both regional and brand leaders. For the Mopars, we have Christian Meunier running global SUV / Jeep; Tim Kuniskis running Chrysler and Dodge; and Mike Koval running Ram. Chrysler, Dodge, and Ram are all positioned as American brands, which suggests that Ram will no longer have global aspirations; or that they will promote Ram if and when it does reach global status.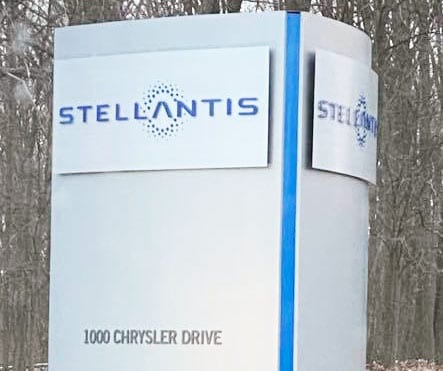 The "core" brands, which might have the meaning many would think, are Citroën and Fiat/Abarth. "Upper Mainstream" is Opel/Vauxhall and Peugeot. Premium is Alfa Romeo, DS, and Lancia. Luxury is Maserati.
Carlos Tavares is the chief executive, as already mentioned. Other CxO titles are Corporate Office (Silvia Vernetti), Performance (Emmanuel Delay), Software (Yves Bonnefont), and Affiliates (Philippe de Rovira). The Chief Affiliates Officer (CAO) handles the retail and service networks—dealers and such. Richard Palmer will be head of finance; Xavier Chereau will be head of HR and transformation; Michelle Wen will be in charge of Purchasing; and Arnaud DeBoeuf will run Manufacturing.
Mike Manley will be head of the Americas, an interesting position given that other regions each regional chief operating officers, with Maxime Picat taking over Europe, Mark Stewart running North America, Antonio Filosa running South America, Samir Cherfan running Middle East and Africa, Grégoire Oilivier for China, and Carl Smiley for India and Asia-Pacific.
Design is split between Ralph Gilles, in charge of Chrysler, Dodge, Jeep, Ram, Maserati, and Fiat Americas, and Jean-Pierre Ploue, in charge of the rest.
Engineering is currently run by Harald Wester, with two French deputies. Customer Experience is headed by Richard Schwarzwald, Communication by Bertrand Blaise. Schwarzwald rose up through the quality ranks in Brazil.