FCA had already started making a strong four-cylinder turbo engine and was near production on a strong turbo six when it merged with Peugeot. So, months later, why are we still seeing Jeeps with low-power four-cylinder engines, and nothing to compete with Ford's turbo sixes?
The answer is production. The Jeep version of the turbo-2.0, while it makes V6-like power with better economy, is only made in one plant. The upcoming 3-liter inline six is still pending, with production expected in Saltillo at some point this or next year. Until the "new" Indiana engine plant (ITP II) has been at maximum output for a while, we'll be faced with middle-of-the-road power in Jeep Cherokees and Compasses.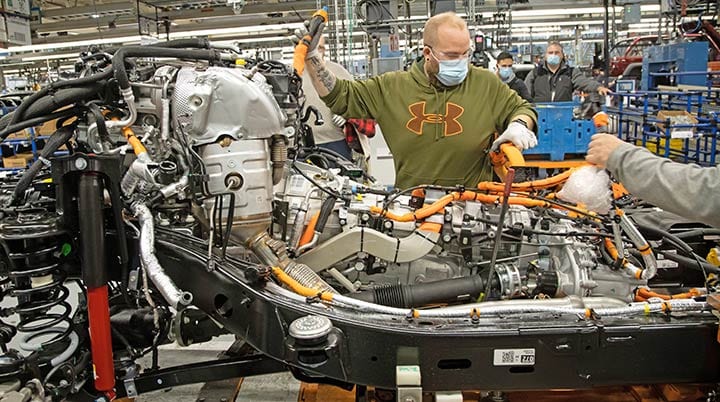 For the Wagoneer, it seems likely that a PHEV setup will be created using either the GME I-6—which might be too rough for that level—or even the four-cylinder. The Wrangler, which is possibly Stellantis North America's biggest fuel-economy headache, already has a four-cylinder 4xe setup that can easily outrun the V6, while getting similar mileage.
The GME six cylinder turbo is expected to beat the 5.7 Hemi's power numbers, with more torque at lower revolutions. The main fuel economy advantages of this engine are likely from lower friction and lower fuel use at idle; when towing, it may not be any more efficient. It may also be paired more effectively with hybrid powertrains, which would reduce the need to spin the twin-scroll turbocharger quite as often, and is likely to be lighter.
One may ask why Jeep and Ram would give up the highly reputable 5.7 Hemi for a turbo six; the main answer is, if they do not, they will keep making massive purchases of fuel economy credits from future-rival Tesla. The new engines may also provide a decent torque boost.