A few months back, we brought you the news of the first modern Dodge Charger to break into the 7-second quarter mile range. That Hemi-powered machine is owned, driven, built and tuned by AJ Berge of Hemituner Performance. Berge's 2006 Charger ran a 7.98 and 7.97 back in February and since then, he hasn't made any component changes, but with continued tuning and better air, the supercharged sedan has gotten a whole lot quicker.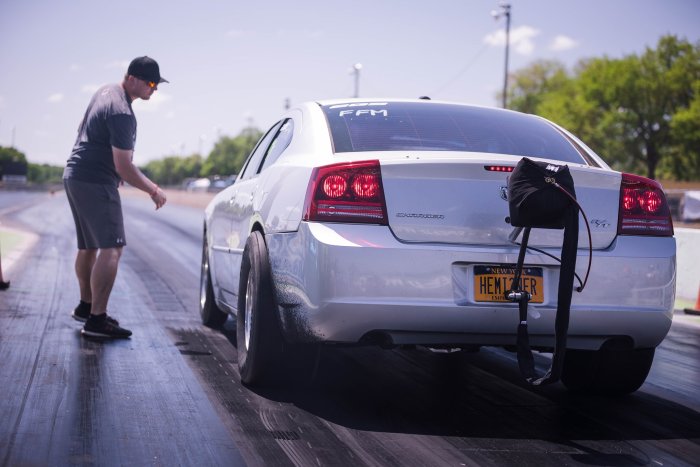 While testing at Atco Dragway a few weeks back, Berge and his 2006 Charger ran a 7.67 at 179.47 miles per hour, smashing his own world record for the quickest quarter mile time by a modern Dodge Charger.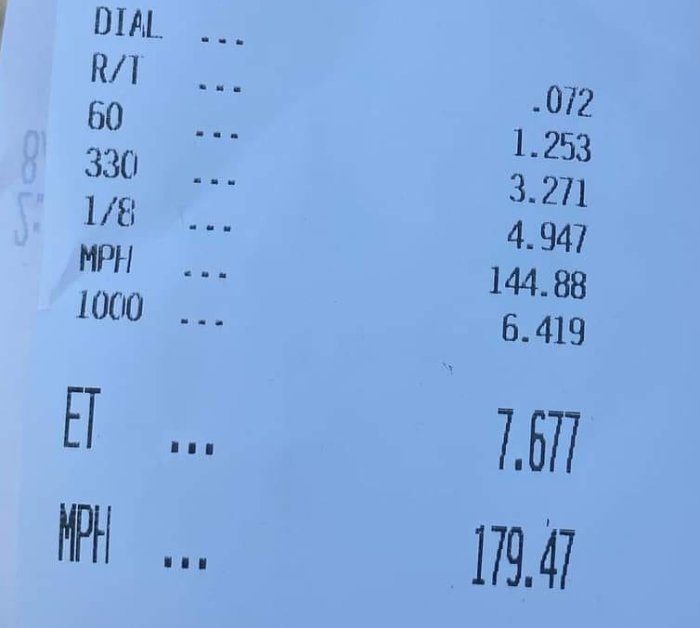 You read that right – Berge is running in the 7.60s in the quarter mile with a 2006 Dodge Charger and a modification list that isn't all that crazy.
Berge's Build Sheet
If you are interested in how this 2006 Dodge Charger became the quickest modern Dodge sedan in the world, click here to read the full piece from when AJ Berge first got into the 7s earlier this year. There is extensive detail on the life of this Charger, but here is the quick rundown of the mod list.
The engine is a 426-cubic inch Hemi based on the 6.2-liter Hellcat block, topped with ThiTek-ported Demon cylinder heads, a custom camshaft and the new 3.0-liter Whipple that was designed for the newest Mopar Challenger Drag Pak race cars. There is also a custom Nitrous Outlet single nozzle setup that is controlled with the Holley Dominator engine management system.
A Rossler TH400 transmission with a custom convertor sends the power towards the wheels while a Driveshaft Shop 1-piece carbon fiber driveshaft and the stunning Hemituner Billet Case Hellcat Replacement Differential put the power to the ground with help from G-Force 1400hp axles.
In the original piece, Berge thanked the following people and considering their involvement in the continued push for quicker times, we wanted to recognize them again.
"We wanted to also give a special thank you to Dustin Whipple, Alex and Chris Martin at Better Built performance, Eddie at Select Racing Transmissions, Devin from IMS, Joe Rivera from Pro-Torque, and Carl Rossler . We are blessed to have the best in the business behind us as we continue to push the platform to new levels!"
In the video below, you can watch AJ Berge reset the modern Dodge Charger quarter mile world record with a 7.67. Crank up your speakers and enjoy!