Social media is abuzz with an Australian site's story, "Jeep confirms death of the V8 engine," posted on July 23. Since most readers don't go past the headline, though, they are missing a key point: Jeep is not saying that V8s are going away any time soon.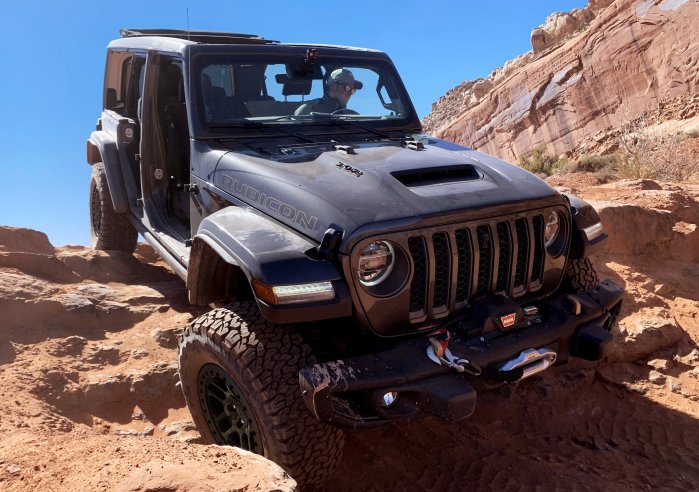 The quote in question was Christian Meunier, global Jeep chief, answering a question on when Jeep will stop selling V8 engines. Meunier replied, "I think in the very long term it's pretty obvious it will happen… In the mid-term it's clear that we want to protect the big V8 and the high-performance V8 as long as we can, especially in markets where there's demand for it and where it makes sense to do it."
In short, as long as there are gasoline engines, Jeep will probably be selling Hemi V8s.
To be fair to carsales.com.au, the Chrysler 300 SRT is being cut, making the issue somewhat more salient Down Under. The car did not have particularly high sales, though, and is not sold in North America, which remains Chrysler's only substantial market. The new Grand Wagoneer will be V8-only.
The medium term Meunier was talking about could be five years, or ten years, or twenty years (it's more likely five to ten). If, in the future, we have a stronger grid in all Jeep markets, with electricity staying relatively cheap, and low-lithium battery technology proves to be cheap and durable, then yes, V8s will go away, along with most other gasoline engines. In the meantime, as long as a big V8 provides the power customers want, Jeep will be shoving it under the hood.