Some 2019-20 Ram trucks, including chassis cabs, may have been made with bad wiper arm head joints, because of a new wiper nut brought into production on April 27, 2019, and withdrawn on March 9, 2020. 107,864 trucks made during that period are subject to the recall (along with 29,830 trucks sold outside the United States). This includes both chassis cabs and pickups.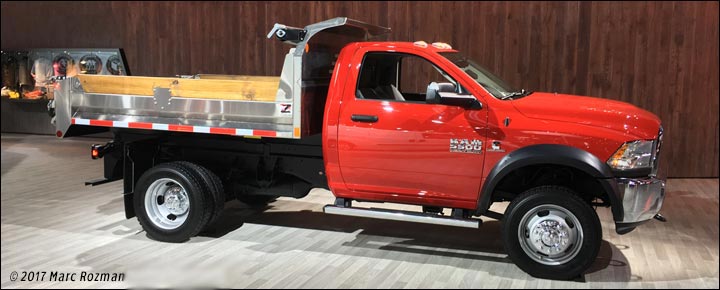 Again, this recall provides rare insight into sales figures, because the number of vehicles sold in the US is provided. The following numbers are for vehicles made between the dates above:
Ram 2500 pickup: 107,864
Ram 3500 pickup: 38,786
Ram 3500 chassis cab: 8,007
Ram 4500 and 5500: 17,007
The recall also covers Canada (16,332), Mexico (10,328), and certain markets outside North America (3,170).
The recall also covers 125 2019-20 Ram 3500 chassis cab with GVWR under 10,000 pounds, made from April 30, 2019 to February 26, 2020.
Based on these numbers, it appears most buyers of heavy duty Ram pickups go for the 2500 model, and that's not hugely surprising: it's the only heavy duty on the market which has an independent rear suspension, an innovative design not yet copied by Ford or GM.
The defect was caused when wiper arm head joints did not have properly formed splines on the joint with the wiper arm. The fix is to torque the nuts properly, which fixes the spline issue and makes a good connection.
The company has recorded 679 warranty claims for this issue, which can cause a wiper arm to work poorly or not reach its rest position before it fails entirely. The remedy does not involve any new parts, just torquing down wiper nuts.