Production of the 2023 model year Dodge Challenger and Charger is officially underway at the Brampton Assembly Plant in Canada, marking the "beginning of the end" for the final year of the current Mopar muscle cars. Word of 2023 production first surfaced online last week, but on Friday, a Dodge representative confirmed that production of the new model year Challenger and Charger had started at the Canadian plant.
The first word of 2023 production beginning was posted by a member of a modern Dodge owners' Facebook group. This member provides a ton of production update information to the members of his group who are waiting for their new Challenger to be built. He has been tracking 2022 production – accurately – throughout this year and he informed the group when the first 2023 Challenger SRT Super Stock had been built. It should be noted that this member acquires this information purely using publicly available information – he is not an employee of the company sharing private/internal information.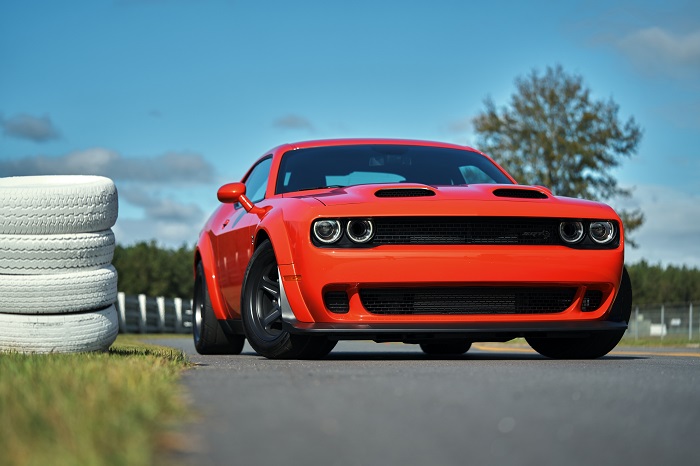 After this member posted about the first 2023 Dodge Challenger SRT Super Stock being built, I reached out to him and asked about the start of 2023 production. His information suggested that the first Challenger built for the 2023 model year was a GT model in black, but Dodge did not confirm that bit of information – the company only confirmed that production had begun. That being said, this gentleman's production info has been accurate before, so I believe that he is accurate now as well. Should some official information on 2023 Challenger #1, we will provide an update, but it looks to have been a V6-powered GT.
The bottom line here is that if you ordered a 2023 Dodge Challenger or Charger early on when order banks opened, your new muscle car could be built relatively soon. In fact, it could be rolling down the assembly line right now.
Based on the leaked information earlier this year which outlined the company's plan for the 2022-to-2023 production transition, a December 12th start date for 2023 production is a bit later than initially planned, but we imagine that it due largely to the supply issues that had led to multiple unplanned production stoppages.
A few years back, it would have been relatively significant news for the Brampton plant to stop building cars without previous planning, but at this point, it happens so much that it barely makes the news. Over the past few months, the plant has paused production a handful of times while they waited for supplier deliveries to arrive. That likely played the biggest role in production of 2022 models running so late into the year, which in turn pushed back the start of 2023 production.
Based on comments by Dodge boss Tim Kuniskis earlier this year, we expect that production of the 2023 Dodge Challenger and Charger will continue right up to the end of the 2023 calendar year, so all said and done, the final model year of the modern Mopar muscle cars will have about 12 and a half months of production time to built what could be the last of the Hemi cars.