The Chrysler Airflow concept is old news now; the electric crossover was shown at the Consumer Electronics Show and made the papers a while back. But today, a new Graphite Airflow concept added to the story—mostly in ways that aren't related to the car itself (whose details you can find in our original story).
The current Airflow concept looks very similar to the first, other than the new Galaxy Black paint, inspired by the urban life, and the copper accents—which go up the A-pillars, though it's hard to see in the photos—inspired by Manhattan's night time skyline. The copper accents inside lead to a shared theme with the exterior, as the unique 22-inch wheels have a copper face.
The "crystal trim" stop-start button and shifter show more—the new Chrysler wing logo, taken from the appearance of the current Pacifica front end, traced from headlight to headlight, with the wing badge portrayed underneath. The original wing is now the "under-wing." It is certainly more distinctive than wings which have been used by numerous other brands. 
The Airflow uses the new STLA Brain system, which allows over-the-air updates and feature additions. Seats have video cameras for conference calls, and the audio can be digitally restricted to individual seats. As a reminder, Chrysler is to be all electric by 2028.
The other big news brought by Chris Feuell today is that Chrysler will be focusing heavily on the customer experience throughout their full lifecycle, though she was fairly short on details of how this would happen.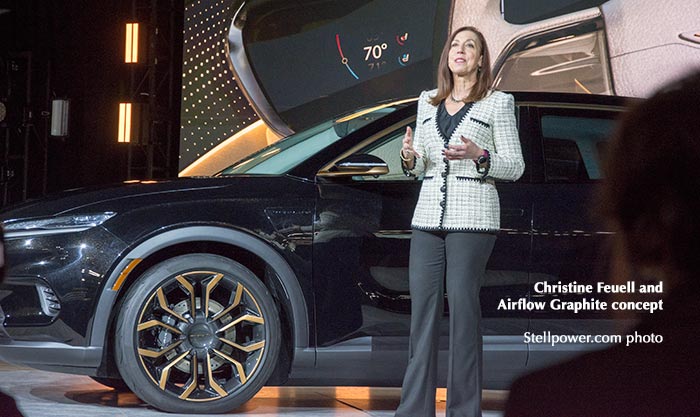 In the past, Chrysler has not always found dealers eager to cooperate in improving the customer experience. Stellantis did report that they were eager to start on direct sales, and the new Project Ingenuity aims to bring customers into the design phase.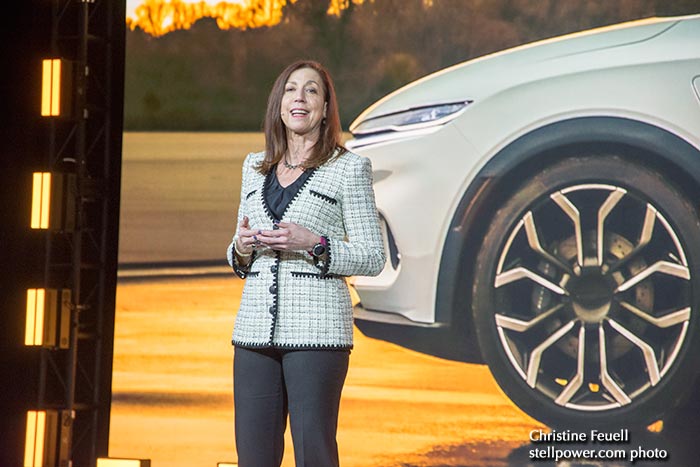 She also said Chrysler would streamline the buying process and start to perform like a startup, moving faster and providing better services throughout customers' lifecycle.
The Airflow's interior was locked, but you can see the rectangular steering wheel—a feature of some past Chryslers—and the front and rear displays.
Finally, this is the press photo: