"AHBguru" at Allpar shared a communication to police departments. As expected, 2023 will be the last full year of production for current police pursuit vehicles; but 2023 pursuit-car production will be "very limited," because the Brampton plant is still working on existing orders from the 2022 cars.
The Charger Pursuit, the last American police sedan, has few changes, one of which is dropping the 12″ center screen (a police-only feature). There were also minor changes to options and colors. Both the AWD V6 and RWD V8 are available for ordering.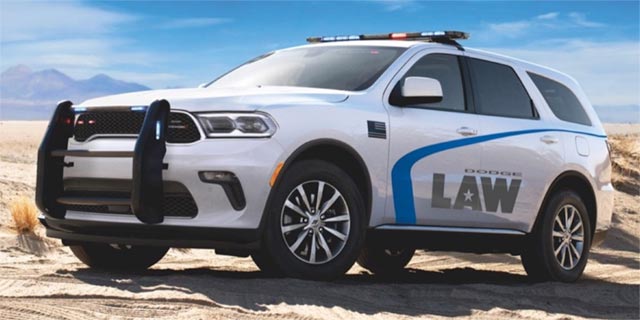 The Durango Pursuit has no apparent changes, but there is no Durango SSV (Special Service Vehicle) option.
The Ram SSV series, available in 1500, 2500, and 3500 capacities, continue on; the 2500 and 3500 appear unchanged, and continue to have either the 6.4 gasoline engine or Cummins diesel. The Ram 1500 gains an optional 3.92 gear ratio, standard rear-view camera, and optional forward collision avoidance. Ram does not make pursuit rated vehicles.
While FCA US has not announced replacements for their police fleet, AHBguru wrote that he believed there would be a pursuit version of the new-generation Charger. Many expect a new Durango, likely sharing with the Wagoneer, but this has not been officially confirmed and remains at the rumor stage.