The end of 3G (third generation) cellular service is coming rapidly, and automakers across the industry have been caught somewhat by surprise. While some automakers are simply telling customers that some services are ending, FCA US, through Mopar, is taking an extra step.
The decision to end 3G in North America, likely by the end of this year, was made by the carriers, and is out of automakers' control. Carriers are shifting now from 4G, which is faster and more flexible than 3G, to the latest speed-boost: 5G. Chrysler started using 4G with the 2018 model year.
A Mopar representative wrote, "4G supports a lot of our newest technology, such as Fire TV and over-the-air updates. As more vehicles and devices are connected, 5G will be necessary and we are already planning for the advancement. That said, we want to continue offering our customers the most popular connected services by converting 3G vehicles to accept 4G."
Some of the most popular services, including remote start, requires a 4G connection on cars. (Our estimate is that this started around 2015, and continued until 4G replaced 3G in hardware).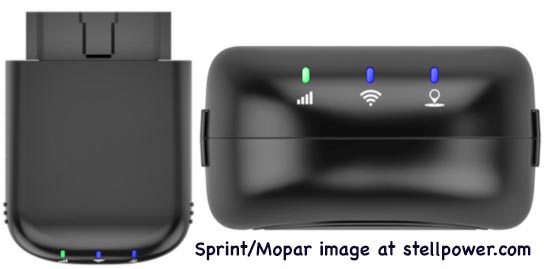 Moving these services to 4G requires an adapter and a plan; Mopar has contracted with T-Mobile/Sprint for up to 2GB of data for $9.99 per month, or unlimited data for $29.99 per month.  The blow is softened by including, at no extra cost, WiFi "hot spots" within the car.  (T-Mobile and Sprint recently merged and are combining their networks; both have made dramatic strides in connectivity in recent years.)
The adapter itself is being provided for free with the plan; the customer can quickly and easily install it by plugging it into the ODB II port, normally used for engine diagnostics. The down side is that the emergency "SOS" feature and the automatic "summon help on crash" features are not included in the plan, for technical reasons.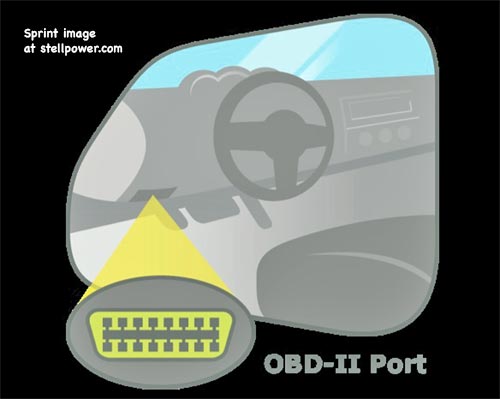 FCA US has a "reachout plan" to notify customers and provide them with the information. Customers who haven't been notified can find more information at this Sprint site. Compatible vehicles are:
Chrysler: 2017 Pacifica, 2015-16 300
Dodge: 2013-17 Viper; 2014-17 Durango; 2015-16 Challenger and Charger
Jeep: 2014-17 Grand Cherokee
Ram: 2013-17 (all pickups and chassis cabs)
According to Sprint, "The solution comprises a T-Mobile 4G Adapter that plugs into the OBD-II port of a compatible FCA vehicle with FCA's corresponding Uconnect Access mobile application. It enables media connectivity, vehicle tracking and vehicle diagnostics. Service is offered via 4G LTE backhaul, enabling better and faster connectivity to consumers."