Halloween is quickly approaching so you will likely soon have trick-or-treaters knocking at your door with the expectation of free candy. If you are looking for some ideas on how to decorate for the spooky season while showing off your love of the Dodge brand, you are in luck, as Dodge Garage posted an array of pumpkin stencils with various brand logos.
If you are looking to go with a friendly route, Dodge has created pumpkin stencils with the font logo and hash marks, the hash marks alone, the race-ready 1320 Bee and the Scat Pack bee. If you prefer your pumpkin to take a little more "evil" look, you can opt for the Hellcat head logo or the Demon head logo.
Best of all, these Dodge pumpkin stencils are free. You just download from Dodge Garage at this link, pick the stencils that you want, save them and print them out at home. Then cut through the paper, into the pumpkin, removing the darker, shaded areas and leaving the lighter areas of the stencil.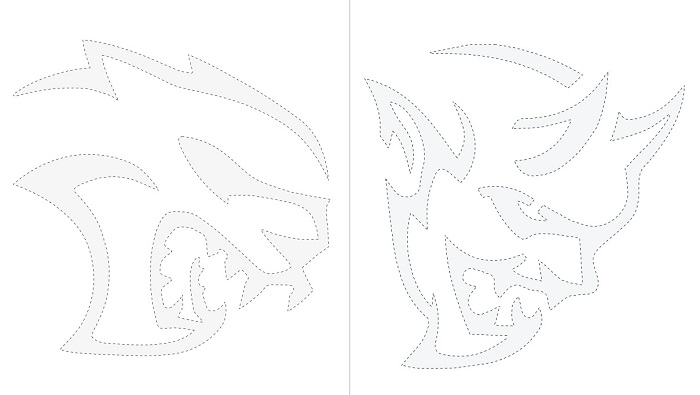 You may want to play around with the size of your printed stencil, depending on the size of your pumpkins, but based on the intricacy of the stencils, they will be a bit easier on bigger pumpkins. There are some very fine details, particularly in the Dodge, 1320 and Scat Pack logos, which would be really tough on a small pumpkin. Also, keep in mind that after carving, the edges of the pumpkin will dry and shrivel up a bit, and any super thin lines may disappear.
The Dodge hashmarks will definitely be the easiest to carve while also holding up to age the best, due to the fact that there are no very small lines, but that image isnt as recognizable as the others – particularly the Hellcat and Demon logos.