In addition to bringing back the fratzog—its logo through the 1960s and early 1970s—Dodge may bring back a symbol of 1980s performance.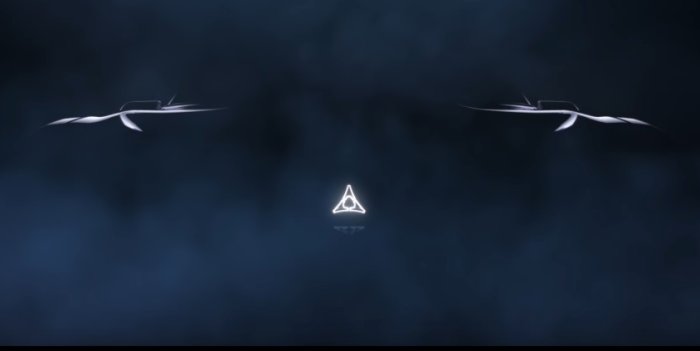 FCA US trademarked three Dodge terms, all in the category of "passenger automobiles and structural parts therefor:"
Fratzog—the Dodge symbol which, to our knowledge, was only informally named, and not trademarked by the old Chrysler Corporation.
GLH—once attached to compact Dodge cars (see the explanation after this list).
Tomahawk—the famed Viper-powered motorcycle; the reason for this is hard to guess, but the category was "passenger automobiles."
There was also a trademark for JXP—Jeep Xtreme Performance. Registered way back in June, in the motor-vehicles-and-parts class, this could be used either by Mopar or as a replacement for Trackhawk.
The Dodge Omni GLH was a well-tuned version of the front-drive hatch; it was launched in 1984, using a higher-compression version of the 2.2 liter engine producing 110 hp. The 0-60 time was 8.7 seconds, with a 16.7 second quarter mile in 81 mph; but the car could also hold 0.83g in the skidpad, according to Car & Driver. The acceleration isn't astounding by today's standards, but it beat the Volkswagen GTI by a full second in 0-60 sprints.
The GLH was replaced by the GLHS—add "S'more" or "Shelby" to the GLH acronym, depending on your source—which had a charge air cooler and turbocharger, providing 175 hp and 175 lb-ft of torque. 0-60 came in a stunning-for-the-time 6.7 seconds, with a 14.7 second quarter mile at 94 mph which beat many of the old V8 muscle cars. The GLH-S name was also attached to Dodge Charger versions of the Omni, which were slightly slower in 0-60 but had the same quarter miles. (The setup was based on the forthcoming Chrysler Turbo II, which was rated at 174 hp, but Shelby skipped the stronger engine internals.)
These trademarks may be a good sign. The GLH is likely going to be attached to the Dodge Hornet (this is speculation, not an insider tip) but could be intended for use on a different car. The fratzog is already known to be coming back, at the least as Dodge's electric-cars symbol. Tomahawk remain a mystery and might be reserved for models or concepts. Regardless, next week will answer some questions—and no doubt raise more.
Also see: Fratzog • 2.2 Turbo Engines • Tomahawk