The 2.0 turbo engine which forms the heart of Jeep's 4xe hybrid system has been praised by critics for its power and efficiency; but it's been hard to get, since the engine was originally only made in Italy.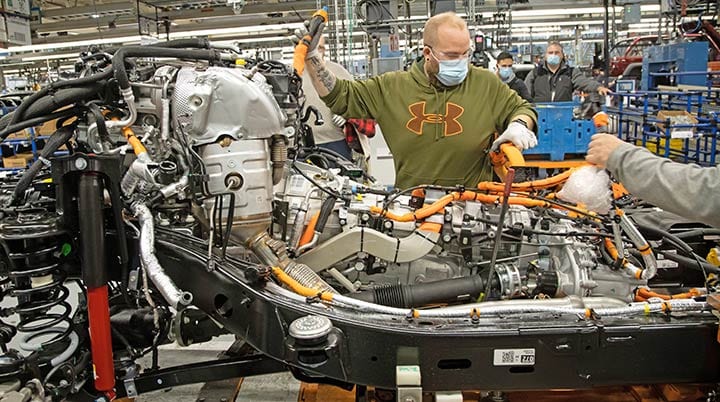 Installing 2.0 turbo engine into a Jeep (Stellantis photo) 
That will start changing now that the Kokomo Engine Plant has officially started production. Indeed, the plant has actually been churning out engines since late February, according to Stellantis—as quoted by the Kokomo Tribune.
Kokomo Engine was formerly named Indiana Transmission Plant II (ITP II), before being converted to engine production at a cost of $400 million. The plant had 1,000 employees when it was making transmissions; the shift to making engines will add around 200 jobs, most of which will be taken by people from the nearby Tipton Transmission Plant.
(Kokomo Tribune article brought to our attention via Allpar.)