The Alfa Romeo won't be joined with a 256-hp 2-liter gasoline engine in the United States, though that was part of the original plan. The company claimed that the reason was emissions rules. Instead, the Tonale will be sold with a 177 hp GSE 1.3 liter engine with a 122 hp electric motor, which is also used in parts of Europe; it's a plug-in hybrid configuration which can run on pure electric mode for a time. This announcement comes via Automotive News' Italian correspondent Andrea Malan.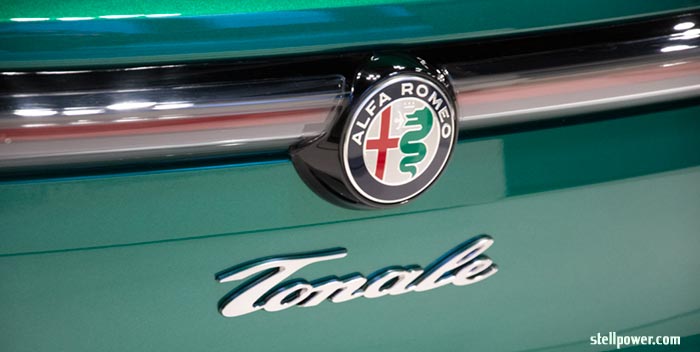 The 2023 Dodge Hornet will still have both variations; dodge.com shows 285 hp and 383 lb-ft for the 1.3T/Hybrid Hornet R/T, with no specifications for the GT, which will run the 2.0 engine. A previous announcement claimed 265 hp and 295 lb-ft of torque, though final power numbers had not been determined, and they could drop; the company claimed a 0-60 mph time of 6.5 seconds..
The Jeep Compass, which was the basis for the Tonale (and through it, the Hornet), will have a 200-hp version of the gasoline engine, tuned to run on regular fuel.
So far, Dodge has not released a great deal of information on the Hornet, and the 2023 Jeep Compass has yet to have official fuel economy figures through the EPA.