In Europe—the EU+EFTA+UK—Volkswagen's share rose to 23.8% of the total market, followed by Stellantis at 16.6%. Last September, those numbers were 21% and 18.4% as Stellantis lost 1.8 points of share and Volkswagen gained 2.5 points.
To a degree, these changes are supply-dependent.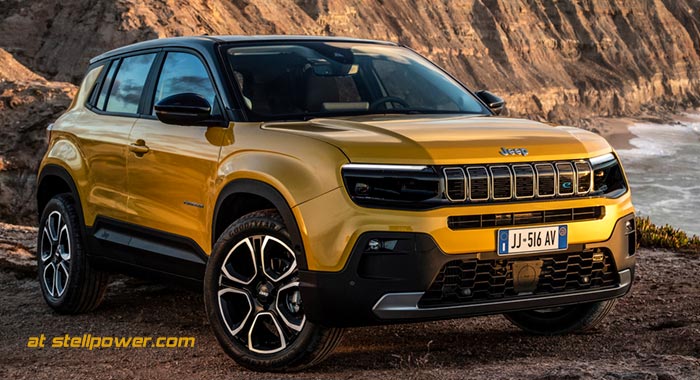 Year to date, Stellantis' share is far better, though lower than year-to-date 2021: the company had 18.9% of the market from January through September, down from 20.3% (compared with Volkswagen's 24.5% share—down from 26%.)
Within Stellantis, Peugeot is by far the biggest seller, with 474,302 registrations year to date; Opel/Vauxhall followed with 327,643. Third place went to Fiat at 298,907, followed closely by Citroën at 290,674. A huge cliff separates the European brands from Jeep's 74,592 sales, which are expected to be dramatically increased when the new battery-electric Avenger, shown above, goes on sale. (A gasoline-engined variant with a 1.2 liter engine is to be sold in countries without sufficient chargers.)
Other bits and pieces of the Stellantis empire are DS (36,020 year to date), Lancia (31,187), and Alfa Romeo (21,466). The "other" category, which presumably includes Maserati, Ram, and Dodge, came in with 4,676 sales.
Jeep's sales may seem marginal but they were greater than those of Lexus, Land Rover, Jaguar, Honda, or Mitsubishi.