The Jeep Wagoneer with rear wheel drive and the base 5.7 Hemi engine is rated at 16 mpg city, 22 highway.  Going to four wheel drive drops those numbers to 15 city, 20 highway—which, incidentally, is roughly the same as a 1990 Wagoneer with the four-liter six cylinder pushing out roughly half the power.
Move up the Grand Wagoneer with its 485-horse "392" Hemi, and the economy drops down to 13 city, 19 highway with four wheel drive… keeping in mind that this is a heavier vehicle, too. The four wheel drive setup is less of an "ouch" with the 392—it only drops highway mileage by 1 mpg, and city mileage is unchanged.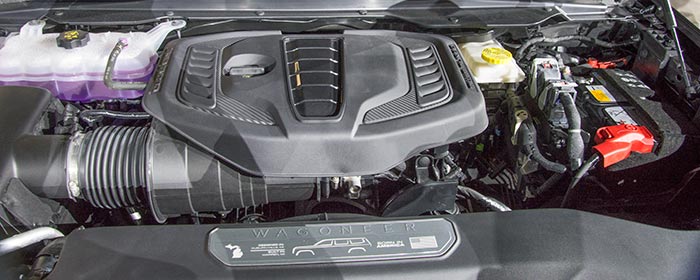 Now, let's get look at how the twin-turbo Hurricane engine does. Keep in mind that the Hurricane actually outpowers the 392 V8, even before you count the impact of a much wider torque curve.
The straight six pushes fuel economy up to 15 city, 21 highway with rear wheel drive. That's nearly as good as the base 5.7, but with faster acceleration than the 392 which drops 2 mpg. One could argue that it's apples to oranges because the turbo engine requires premium fuel—but so does the 392. It's apples to apples.
What about four wheel drive? That takes away 1 mpg from the Hurricane, dropping it to 14/20—still better than the 392's 4×4 rating of 13/18.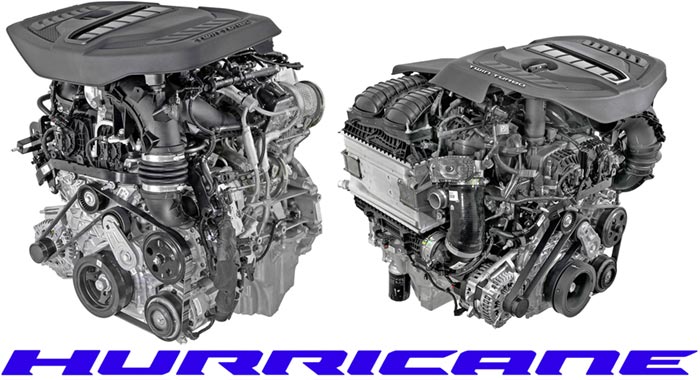 While the premium price tag of the Hurricane means it will take a while for that extra fuel economy to pay off, the Hurricane is likely measurably faster in acceleration than the 392 Hemi, and that matters, too.
While the Hemi is a cheaper option, and is likely to stick around for a few years as Hurricane production ramps up, it's fair to say that the Hurricane is likely the long-awaited Hemi replacement. The 392 is likely in greater danger than the humble 5.7, because the latter at least provides a low entry price; but making vehicles with inline engines alone could provide some savings in engineering and design, and could convince Stellantis leaders to finally usher the Hemi back into history. It's had a long, distinguished run.
Fuel economy for the standard-output Hurricane have yet to be announced.