Where is the Ram BEV? According to Carlos Tavares, CEO of Stellantis, "It is now being adjusted every month to improve our specs and capabilities." The adjustments are being made based on what competitors are doing; the target date for production is in 2024.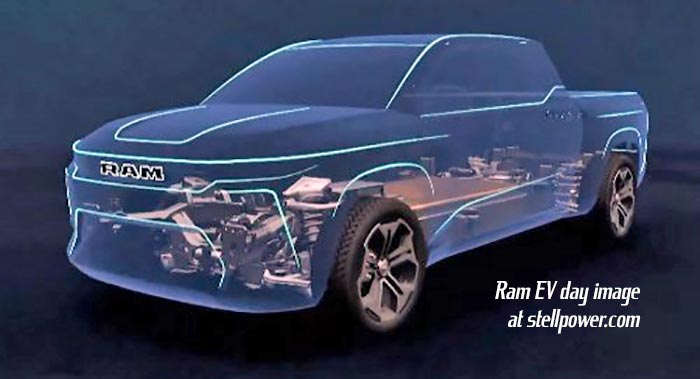 He reminded the audience that 2021 was a record year for Ram—for market share, profitability, appeal, and quality.
One of the issues for electric vehicles in general is weight, and the implications for raw materials. In the 1980s, small European hatchbacks could weigh 800 kg; today, they weight twice as much. One of the company's goals is sourcing as much of the materials as possible from renewables. This potential problem is created by a good solution, electrification, to environmental issues, he said; but it leads in a circle, so they have to deal with the follow-on issues as well.
One of the keys is that "change is a fundamental" which must be accepted. We must have fun, he added, driving change and competing well against other companies. Stellantis is in a good position, he said, with both FCA and PSA being survivors of turnarounds; being efficient; and being a desirable employer for among others, people from Silicon Valley. During the talk, Tavares mentioned they get many job applications from Silicon Valley people, who do not see Stellantis as a "dinosaur" but as working, through BEVs, for a new generation of mobility.
He also said they have not historically been addressing customers' needs for making the car-buying process "a nice experience," across the industry. There is much room for improvement in enjoyment of the customer journey. The cost of distribution (car sales) is also quite high and must come down; dealers have a significant risk from laying out the money to buy the cars and then having to sell them.