Many years ago, AMC developed a replacement for its revolutionary "XJ" Jeep Cherokee, which had the body code "ZJ." After Chrysler bought AMC, company leaders realized they could have both versions, and they produced the new model, which was more luxurious than the original, as the Grand Cherokee while keeping the Cherokee going.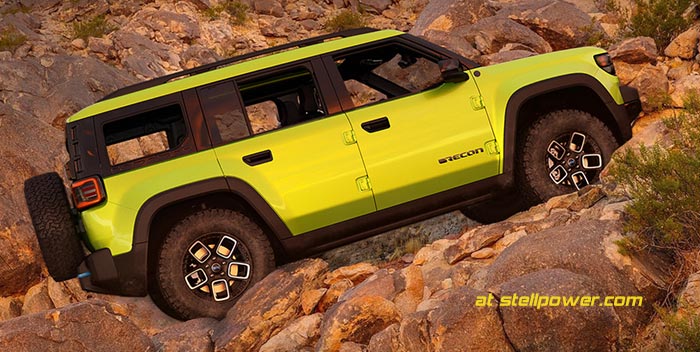 Today, Jeep makes the Wrangler, one of its most popular models along with the Grand Cherokee. Jeep also just unveiled the 2024 Recon, coded EJ, prompting some speculation about how they plan to fit both models into the lineup.
It's not obvious, but there are definite differences between the two vehicles. The Wrangler has solid axles, while the Recon has an independent suspension. The two-door Wrangler is also compact in size, though its blocky styling and narrow width—an intentional move to provide greater mobility between trees or rocks—tend to make it seem longer than it really is. The Recon, on the other hand, is nearly the size of the Grand Cherokee.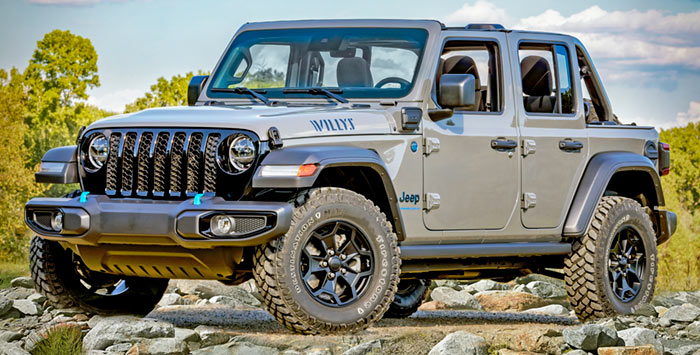 These two factors tell us where the two vehicles are going. The Recon can tackle the Rubicon Trail, according to Jeep; but it's likely going to be far more civilized on the road (and for that matter off-road) due to its independent suspension. Its size means it won't be able to go everywhere the Wrangler can, but it will still be a master of most off-road settings, and it can carry more people and gear in much greater comfort. More to the point, the Recon can counter the Ford Bronco to a large degree. Thus, there will still be a battery-electric Wrangler, and the Wrangler is not going anywhere as long as it's supported by sales.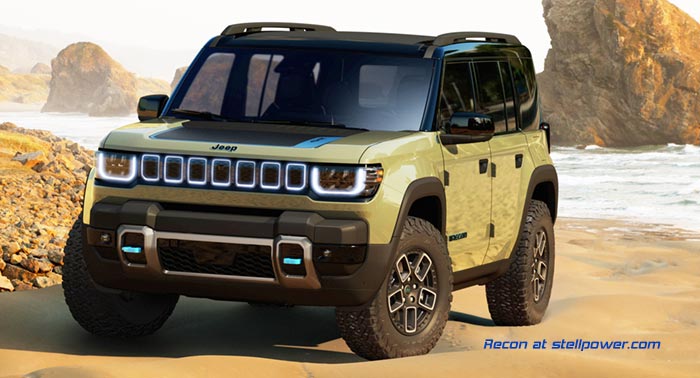 The Wrangler will have a place for the most extreme environments, and for relatively easy aftermarket modifications; the Recon will have a place for somewhat less extreme off-roading, possibly still ahead of most competitors' best capabilities,   but far more practical in day-to-day driving for most people and certainly more comfortable. The two will likely have similar price ranges despite their very different technologies.
There's room for both Recon and Wrangler in Jeep's portfolio; making both at once is a stroke of genius.