Buildout for Ram 1500 diesel pickups is coming in January 2023. That spells the end for the small Italian diesels, made by Fiat subsidiary VM, though Cummins diesels will continue to drive heavy-duty Rams.
Changes are the Gladiator diesel will follow into oblivion as well. Why?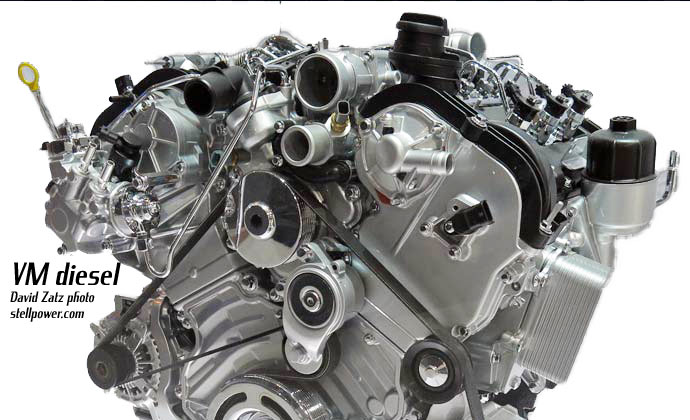 The 3.0 L "EcoDiesel" produces 260 hp and 480 lb-ft of torque; by  comparison, the 2.0 L 4xe hybrid powertrain produces 375 hp and 470 lb-ft of torque. That's horsepower close to the 5.7 L Hemi, with torque roughly matching the 6.4 SRT Hemi—and just 10 lb-ft shy of the diesel. 
A Ram spokesman said we should not expect a four cylinder powertrain in their trucks, but the 4xe does show what a hybrid setup can do. The 4xe's numbers indicate that it should be able to tow on-par with the diesel, with more overall power than a 5.7 Hemi truck.
We also know the numbers for the 3.0L Hurricane standard and high output straight-six engines. Since they're already in the STLA frame platform, we know their specs for towing, based on of the numbers of the Wagoneer and Grand Wagoneer.
Last week's Jeep presentation suggested that they are developing a hybrid variant of the Hurricane powertrains. That means the Ram 1500 should get substantial gains in efficiency, horsepower, torque and towing capacity. The 3.0L Hurricane HO may even replace the 6.4L Hemi in the heavy duty pickup trucks. It would not even be surprising to see variations of hybrid technology from both Cummins and Allison coming into play, as both companies are making more and more hybrid pieces for various power trains.
The EcoDiesel produced enviable fuel economy, though diesel fuel is more expensive than gasoline and also requires an exhaust fluid; and it had admirable towing, thanks to the bountiful torque. However, diesels have a relatively low operating range (in rpm), which affects their acceleration; they are expensive to make; and the first generation EcoDiesel  did not achieve an ideal reputation. It's quite possible the diesel has been superseded by newer and better technologies which may cost as much, or even more, but don't have the same drawbacks of requiring special fuel and emissions fluids, and providing lesser acceleration.