Not only is Stellantis going to keep the Windsor and Brampton plants in Canada open—the company is investing $2.5 billion in enabling EV production and building a pair of R&D centers in the country.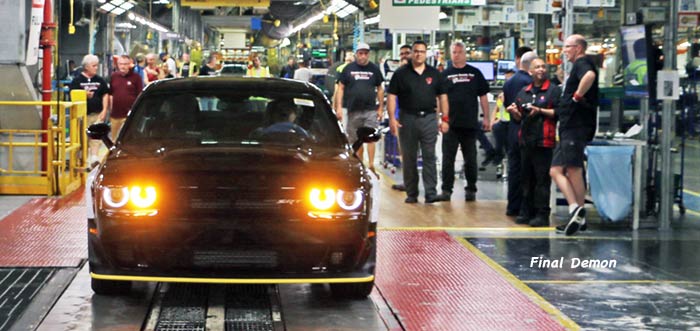 Canada has long given Chrysler a higher market share than any other country, including the United States, which is Chrysler's birthplace and largest market in volume. The Windsor plant predates Chrysler, hearkening back to Maxwell, while Brampton is a relatively new plant, inherited from AMC, which has made all of the company's large cars since the LH replaced K-based cars.
Windsor was only recently upgraded to a new production line; both Windsor and Brampton were given flex manufacturing technology years ago, but will now also be able to make electric vehicles. The two R&D centers, which will focus on EV batteries and vehicles, are both to be in Windsor; the existing ARDC (Automotive Research and Development Centre) will expand.
The Canadian federal government and Ontario will each give Stellantis up to $398 million towards the projects, which will keep the former Chrysler Canada strong for the foreseeable future. The investment also honors a contract with Unifor.
Windsor, currently making minivans, will be updated "to support production of a new multi-energy vehicle (MEV) architecture that will provide battery-electric (BEV) capability for multiple models" starting in 2023. Brampton will be "retooled and fully modernized, beginning in 2024. When production resumes in 2025, the plant will introduce an all-new, flexible architecture to support the company's electrification plans." Stellantis expects both plants to return to three shifts.
Many, including a number of plant workers, had believed that one or both of the factories was in danger of closure. Brampton, in particular, was seen as vulnerable, since it has some spatial limitations in what it can build, and its products were rumored to be moving out.
See many historical photos of the Windsor plant and a history, with photos, of Brampton.