According to a source inside Brampton, Stellantis officials recently visited the plant and told workers that Stellantis was happy with its work—and had big plans for its future. They confirmed that the plant would have a major transformation to make electric cars on a new, flexible platform—and said the future for the plant was bright and exciting.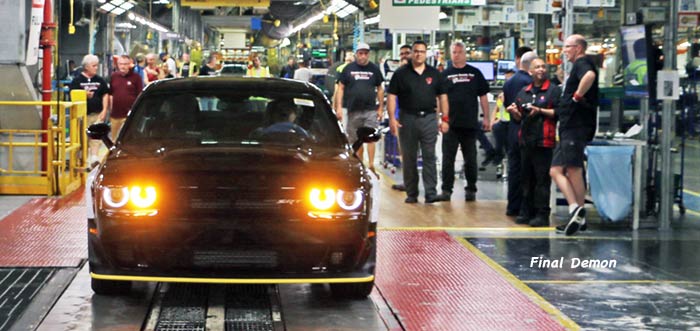 Last year, Stellantis announced that it would be spending nearly US$3 billion to upgrade the Windsor and Brampton plants. A major battery factory, a joint venture with LG, is being placed in Windsor to support the Canadian factories, both of which are in Ontario. The company could not commit to the number of shifts, but previously announced that it expected to run three shifts. There was some concern expressed over wage growth and the need for competitive costs.
Brampton is to be closed down next year, retooled, and modernized. Product allocation has not yet been announced—most of the products have not yet been disclosed to the public, either—and this may still be under study.
Recently, some people wrote that Brampton was "at risk" as Stellantis demanded personnel reductions. However, Stellantis has not changed its plans for the plant, including a hefty modernization.
Chrysler vehicles have been made in the Windsor complex since before Chrysler Corporation was created in 1925 from Maxwell Motors and Chalmers; Brampton was built as a new factory by American Motors, which was purchased by Chrysler in 1987. Windsor was the sole source of minivan production when they started in 1984, and is once again Chrysler's sole minivan plant; Brampton has made the company's large cars (now 300, Charger, and Challenger) since the LH series was first created.
Plant histories and pictorials: