Back in August, the Dodge brand had a sort of ceremonial delivery of Jay Leno's 2023 Challenger SRT Demon 170 on the day of the Woodward Dream Cruise, but since then, there has been little news of the 1,025-horsepower muscle cars shipping out to dealerships. That is because since then, none of them have shipped to dealerships, but that changed this week.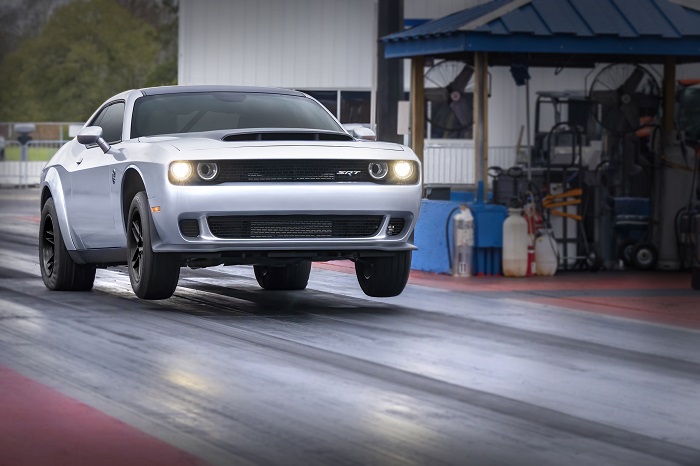 Earlier this week, one of my contacts within the company told me to "watch for Demon 170s to start shipping this week". That message was supported last night when a salesman from Gurnee Dodge in Illinois posted a video of an F8 Green Dodge Challenger SRT Demon 170, claiming that it was in their dealership. I have included a screenshot of one of his posts below, and it certainly looks like the green Demon 170 is sitting in the service area of a dealership.
UPDATE: A representative of the Dodge brand confirmed that the 2023 Dodge Challenger SRT Demon 170 is shipping now.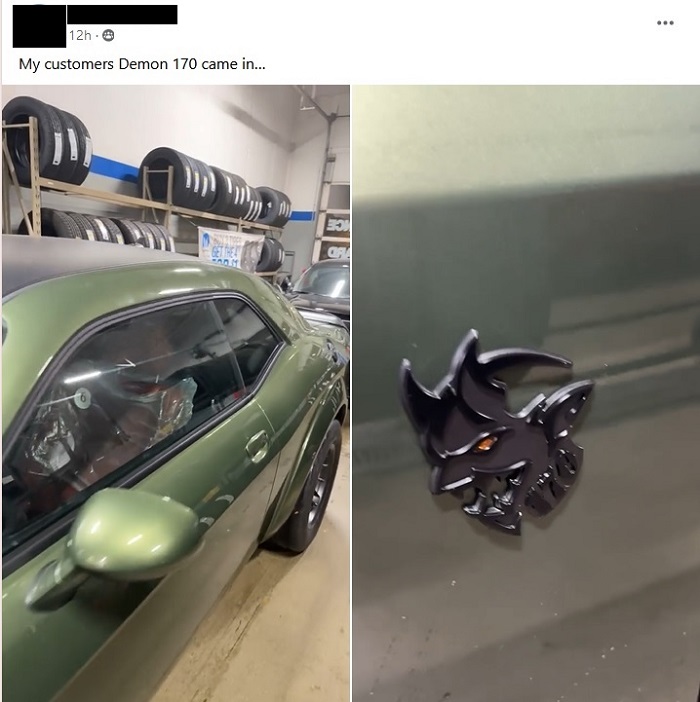 Furthermore, in speaking with one of my informants, I learned that over a hundred Monroney stickers for Dodge Challenger SRT Demon 170s had recently been printed and that is a sign that those vehicles are about to ship out to dealers and happy new owners.
Finally, a handful of people who ordered a 2023 Dodge Challenger SRT Demon 170 reached out to me to tell me that they have received notice that their cars should show up over the course of the next month, so while the waiting game is not yet over – we are getting very close to the first wave of these monstrous muscle cars reaching owners.
The biggest question right now is whether or not the company will be able to produce all 3,300 planned units of the 2023 Dodge Challenger SRT Demon 170. In speaking with a contact who tracks production, we know that just over 1,500 examples of the 170 have been produced thus far. That means that the company has about two months to build the other 1,800 units. Seeing as how the company has been building 40 or 50 a day, it seems like a reach to get through 1,800 in less than two months' time, but Brampton can build somewhere in the area of 700 cars per day, so as we get closer to the end of 2023 production, the company will need to start churning out the 170s at a much higher rate to reach 3,300 total units.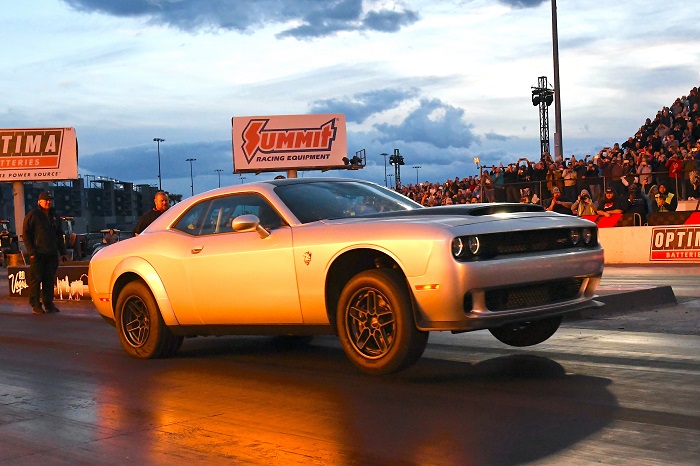 In the meantime, those folks whose Demon 170s have already been built could be within a few weeks of getting their cars. If you ordered a 2023 Challenger SRT Demon 170 and you don't know how to track the progress of your car, you will want to join the SRT Demon 170 Facebook group (click here). Once in the group, you will be able to request information on production progress and while the source of this information is NOT official, he has proven to be accurate many times over.