The EPA has posted the Dodge Hornet's official fuel economy numbers, for the 2-liter turbocharged engine and all wheel drive.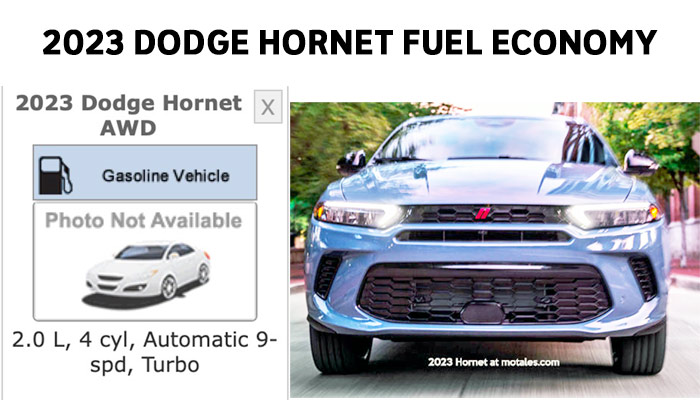 The compact car, based on the Jeep Compass via the Alfa Romeo Tonale, is rated at 21 mpg city, 29 highway, 24 combined, according to the EPA. It has an automatic transmission and takes regular, not premium, gasoline.
The 2023 Dodge Hornet will be available in March; a more powerful hybrid-electric version, the R/T, may turn in better economy figures when it arrives shortly after the Hornet GT. The R/T has a 1.3 liter gasoline engine, as seen in the Jeep Renegade, paired with an electric motor to bring a 0-60 time of 7.1 seconds—or, with PowerShot enabled, 6.1 seconds.
The GT is rated at 265 hp and 296 lb-ft of torque, well above the Jeep Compass' ratings with the same basic engine.