Back in the 1970s, full-sized cars practically disappeared as fuel efficiency became more important and manufacturers started packaging their vehicles better—so that the outside of a car could shrink by a foot or two, while adding interior space. In the 1990s, Chrysler brought the segment back to life with the exciting LH cars, which added good handling, comfort, and efficiency to cars with enormous interiors.
More recently, crossovers have been stealing away at both minivan and big-car sales. The 300's been hit hard, as has the now-discontinued Toyota Avalon and many other cars. So what's left?
First, let's look at the top selling sedans overall. There's only one surprise there:
Toyota Camry, 295,201 (down 6%)
Toyota Corolla, 222,216 (down 11%)
Tesla 3, 198,200 (up 45%)
Honda Accord, 154,612 (down 24%)
Nissan Altima, 139,955 (up 35%)
Toyota sold 12,215 Avalons, which isn't that far down from 2021, but they don't make them any more. They also sold a bunch of Lexus sedans, but the only real seller there was the ES, with 41,735 sales (down 8%). The IS, with 21,386 sales, nearly doubled the Avalon in popularity.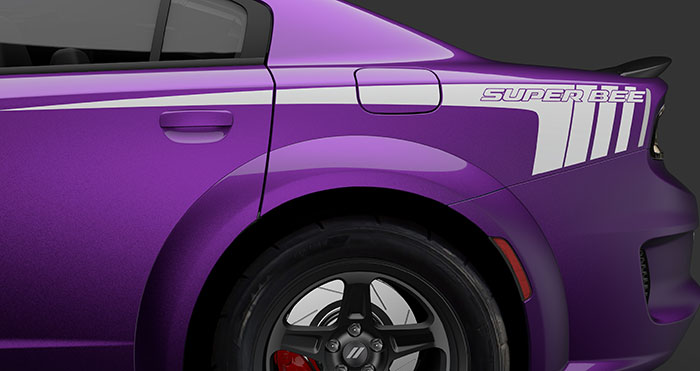 In contrast, incidentally, Toyota sold nearly 400,000 RAV4s. That was enough to clobber all of Dodge and Chrysler combined, with Fiat and Alfa thrown in—but not quite as high sales as the Ram pickup/chassis-cab line, with 468,344 sales. Of course the RAV4 is sold in two basic formats while "Ram pickup" includes light duty, heavy duty, and medium duty pickups and chassis cabs, essentially three different models.
Back to sedans, though. FCA US sells three sedans: the Giulia, 300, and Charger. The Gliua's 5,092 sales can be dismissed easily enough. The 300 was down to 14,087 sales, with fewer models and options to choose from; that was barely enough to beat the Avalon, but it did beat the Avalon. Finally, there's the Charger, with a respectable 80,074 sales. (We already covered the muscle-car race, incidentally, including the Challenger's win.)
The Charger does count as a large car, and competes against other large cars—basing this list on EPA classes:
Audi A8/S8
BMW 7
Genesis G90
Genesis G80
Honda Accord
Hyundai Sonata
Hyundai Ioniq
Kia K5
Lucid Air
Maserati Quattroporte
Mercedes S
Porsche Panamera
Rolls-Royce Ghost and Phantom
Subaru Legacy
Tesla S
VW Arteon
Some of these are true niche players, and some are in rather different classes. Eliminating some of these, we get:
BMW 7: 

5,976 (below 300)

Genesis: 56,410 across all models
Honda Accord: 154,612
Hyundai Sonata: 55,131
Hyundai Ioniq: 22,982 (5) + 3,672
Kia K5: 66,298
Mercedes S: Not yet released
Subaru Legacy: 22,605
Tesla S: 17,147 (including X SUV sales)
While the Charger does not dominate large cars, it does come in at a respectable #2—behind the  Honda Accord, but well ahead of all other competitors. The K5 plus the Sonata, admittedly, are well ahead of the Charger plus the 300.
In fairness to the Charger, too, not many people would seriously include all the above cars as competitors—certainly not the Hyundai Sonata and Kia K5, and probably not the Honda Accord, either. Both are smaller, for one—not true "large cars." The Tesla 3 probably comes close, but it's not even on the EPA list. The Charger does command respect in the large car world, still—though it's not one of the top five sedans.
2023 will be the final year for the current Charger, Challenger, and 300. The next generations are to be on STLA Large, reputedly in both battery-electric and gasoline-hybrid forms.