Ford is recalling its 2023 "Super Duty" F-250 and F-350 pickups because the left rear axle shaft may break, which can cause loss of power or vehicle rollaway. The recall affects 41,555 trucks in the US. Ford is also recalling the 2023 Edge because the right-side headlight is too bright; and the 2023 Explorer because the turbo oil line may be damaged. Ah, one more Ford recall: various Ford and Lincoln vehicles from 2018 to 2023 (Navigator, Aviator, Transit, Bronco) may lose their rear view camera image.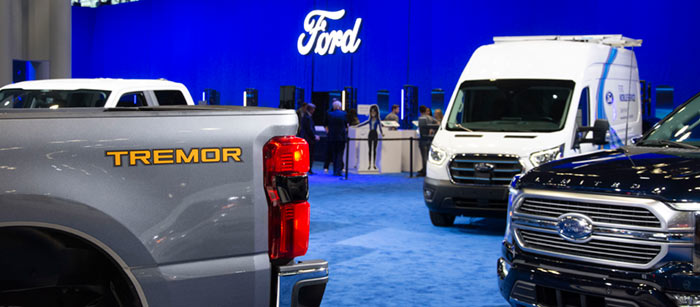 Transit was among those recalled for not providing a backup camera image
Other brands had an easier time of it. Audi recalled its 2021 6 and 7 lines, regardless of letter, because they used the wrong brake fluid cap; the 2019-20 A6 and A7 are also covered.
Finally, Bentley recalled the 2017-23 Bentayga because the fuel supply module can melt the flange, and Kia had defective trunk emergency releases on the 2016-18 Optima and 2016-17 Rio. (Optima Hybrid and PHEV  were 2017-18 only).