The Jeep Avenger is the European Car of the Year, in a surprise victory over stiff global competition.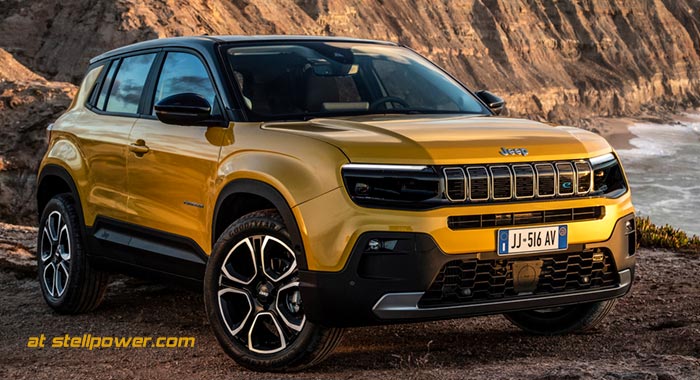 The European Car of the Year (ECOTY) uses votes from 59 car writers from 23 countries. The list this year included the electric Volkswagen ID Buzz, Kia Nira, Nissan Ariya, and Subaru Solterra/Toyota bZ4X.
Chrysler had won a two wins in the 1970s, but has not done quite so well since. Peugeot (whose new 408 was one of the final candidates) won in 2014, 2017, and 2020 (and 2016 if you count the Opel Astra as a PSA). The last Fiat win was in 2008 (Fiat 500) and the last Chrysler wins were in 1976 and 1979. The awards started in 1964.