Jeep made Wrangler frames with an extra stud, requiring a big recall to avoid ruptured fuel tanks—but first, the other embarrassing gaffes from around the globe:
Honda managed to put on side-view mirrors that may "detach," on 2020-21 Pilots and Ridgelines, and 2020-22 Odysseys and Passports (oh, and the speedometer cable—remember those?—may be "incorrectly routed" on '22 NVA110B motorcycles). Nissan put the wrong door latches onto 2022 QX50s and 2023 QX55s. Volvo has a "false warning message" on the emergency call system for most 2023s.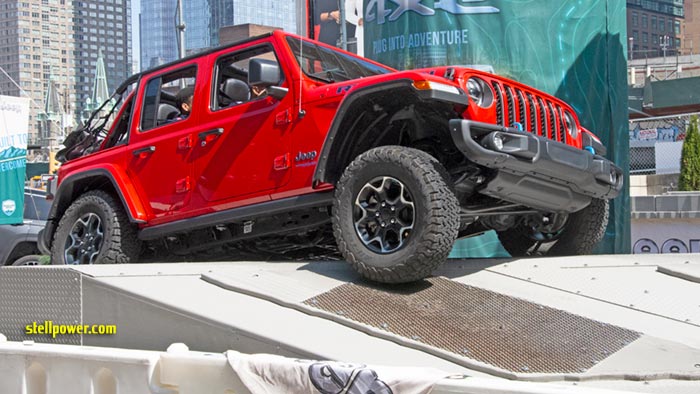 In the more serious world, Ford didn't weld their child seat tethers properly on the 2023 Edge and Nautilus, and Tesla Semi parking brakes may fail and allow their vehicles to roll away. Fortunately almost nobody has a Tesla Semi.
Over at Jeep, the 2020-23 Wrangler may have been made with an extra frame stud which can puncture the fuel tank. This recall affects 57,885 vehicles, made from October 16, 2019 to May 14, 2022. The leak only starts in a crash. The frames were made by Mexican provider Metalsa. So far there have been no known cases where the extra stud caused a fuel leak, which makes this rather serious recall seem a bit less urgent, but it could still cause a fire in a crash.
The solution is to inspect the frame and, if needed, remove the frame stud and repaint the area to avoid rust.
Wrapping up the week of recalls, we have seat belt warning malfunctions on a variety of 2020-22 Taycans; tearing airbags on the 2022-23 Audi Q4 E-Tron; and water killing safety features on the 2021 Mercedes Maybach S580 and plain ol' S580.