On the evening of March 31, 2023, Adam Schindler piloted his white Jeep Grand Cherokee Trackhawk down the quarter mile at ATCO drag strip in just 8.629 seconds, reaching a speed of 163.43 miles per hour and setting the world record for the quickest quarter mile time by a Trackhawk.
On the record run, Schindler's Jeep Trackhawk ripped away from the starting line to the tune of 1.427 seconds to the 60-foot mark. Getting to the 8th mile stripe only took 5.618 seconds before stopping the quarter mile timer with a 8.629 at 163.43 miles per hour.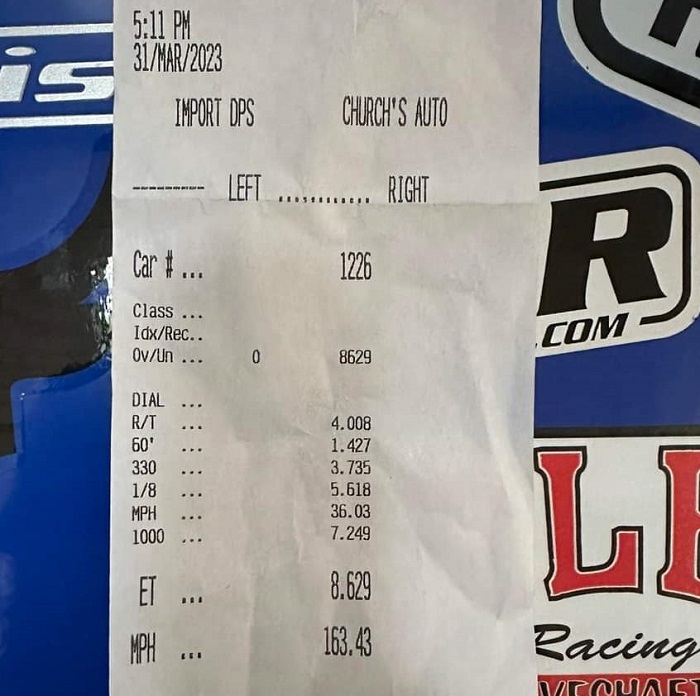 I reached out to Adam Schindler for more information on his record-setting Jeep. He does not want to share the full details of his build, but he provided the basics.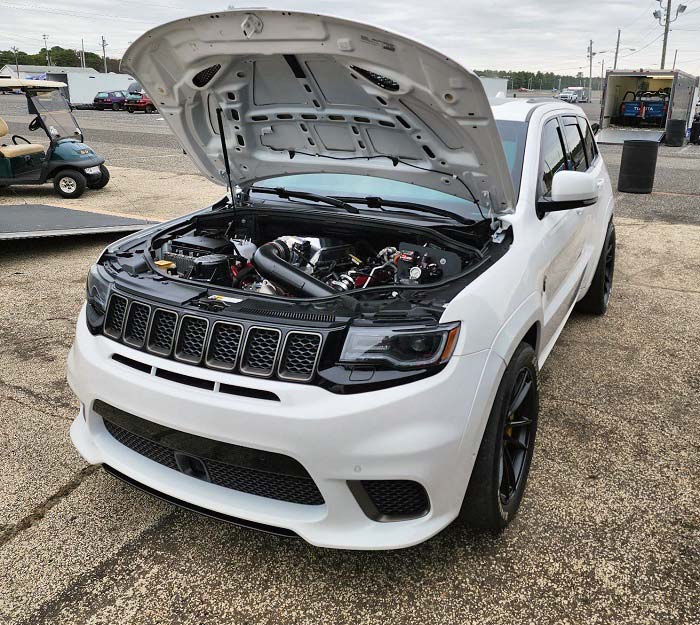 Rather than a 6.2-liter (376 cubic inches) Hemi topped by an IHI supercharger, this Jeep Grand Cherokee Trackhawk features a Ripatuned-built 428 cubic inch Hemi with built internals and a Ripatuned twin turbo system with a custom Ripatuned billet intake manifold (as opposed to some systems that run the turbochargers and the supercharger). The engine was tuned by Jared Todd of Ripatuned and the power is sent to the ground by means of a transfer case and transmission from Pure Drivetrain Solutions. We can also see that he is running on drag radials at all four corners, allowing him to put enough power to the ground to get a Grand Cherokee from a stop to 163 miles per hour in about 8.6 seconds.
Best of all, Schindler said that his Trackhawk was only running at about 80% to run this 8.62, so we could see even quicker times from his twin turbocharged Jeep in the future. In the meantime, check out his world record setting run in the video below. You can also check out more pictures and videos of this beast on his Instagram channel by clicking here.