The five millionth Jeep Wrangler has been sold to a customer in Camden, New Jersey: a 2023 4xe Rubicon 20th Anniversary. Jeep is rewarding the customer with $5,000 in Jeep Performance Parts and a lifetime of Jeep Wave benefits.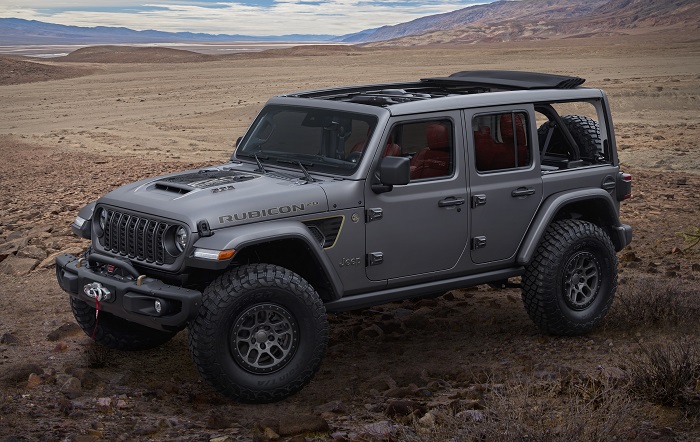 The first Wrangler, which followed the long-selling "Civilian Jeep" CJ series, launched in 1986 as a 1987 model. The new vehicle, body code YJ, was developed as a clean-sheet design after American Motors officials grew concerned over people buying CJs for on-road use and crashing them. The original CJ was a highly focused machine meant almost entirely for offroad duty and low-speed on-road driving, but ended up rolling down highways at 75 mph in the hands of people unfamiliar with its quirks.
The Wrangler grew in popularity to the point where it easily sold numerous times the entire Jeep production of past years. It started with a four cylinder or inline six-cylinder, and eventually gained the current 4xe and 392 V8 engine options, along with a four-door and pickup truck version. According to Jeep's leader, Jim Morrison, over 80% of the Wranglers ever sold are still on the road today.
Note: the image is a 20th anniversary Rubicon but not the five millionth.