It's the 2023 Dodge Journey, but you can't buy it in the United States.
There is very little information available on Dodge's web site. The Stellantis North America media site doesn't mention it at all. But the 2023 Dodge Journey is on sale in Mexico, with over a thousand sales reported in March. There are three trim levels, SXT, Sport, and GT; the Sport raises the price to MX$667,900 and the GT to over MX$700,000. It's not a new story, really—the '23 follows a 2022 model.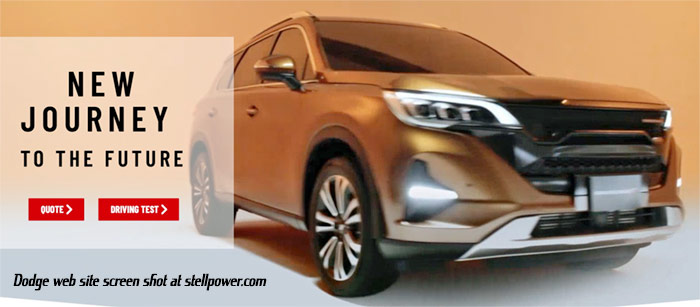 This screen shot includes machine translation from Spanish.
The Dodge Journey is based on the Trumpchi GS5, a Chinese marque of GAC Group, and was part of an old FCA hookup which included GAC making Jeeps in China for local sale. Stellantis recently broke up this alliance, quite possibly making this generation Journey into an orphan.
Differences from the Trumpchi are minor, with a unique grille, LED headlights, and bigger wheels. The Journey is 1.7 meters tall, 4.7 meters long, and 1.9 meters wide—that's 67 inches tall, 185 long, 74 wide. The front suspension uses McPherson struts; the back is a multilink design. Power comes from a  1.5 liter turbo four-cylinder engine with direct injection, good for 165 hp and around 186-195 of torque, depending on source. Like the final "true" Dodge Journey, the transmission is a six-speed automatic.
Features include forward collision alert, a 360° camera system, lane departure warning, blind spot alert, and automatic high beams. The cost is just $599,900—that is, 599,900 Mexican pesos, or around $33,250. That makes it around ⅔ the cost of the base-model Durango or Challenger.
While it is an interesting vehicle to see, chances are the Mexican Journey is a dead-end vehicle; it does raise the possibility that Peugeot will sell one of its own crossovers in Mexico under the Dodge name, which has been used to sell Fiats and Hyundais as well as this Trumpchi.