Stellantis and LG have stopped construction on the battery-module portion of their massive battery plant in Windsor, Ontario. Stellantis issued the following statement:
As of today, the Canadian Government has not delivered on what was agreed to; therefore Stellantis and LG Energy Solution will begin implementing their contingency plans. Effective immediately, all construction related to the battery module production on the Windsor site has stopped.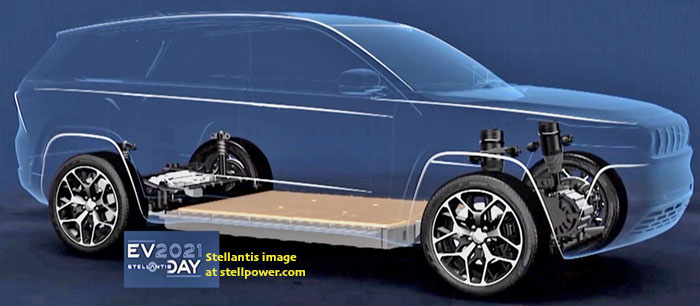 The plant was supposed to open in 2024 to supply North American plants. It is to make battery cells and assemble them into modules on the same site.
The plant, a joint venture with LG Energy Solutions, was to cost C$5 billion, of which the Toronto Star claimed that C$1.5 billion of which was coming from LG. The Canadian government's specific contributions were not announced.
According to the Toronto Star (as quoted by Automotive News Canada), Stellantis has asked for more funding than originally agreed upon because Volkswagen later negotiated greater government support for a larger Ontario factory. (Canadian officials argued that Volkswagen is not getting support for making battery modules—only cells.) Another complicating factor is the U.S. government's new subsidies for domestic battery manufacturing in the Inflation Reduction Act, an attempt to counter Chinese government support for EVs.
Reuters reported that the issue was not capital incentives, but subsidies for operating expenses.  Some Canadian politicians were quoted by Reuters as being critical of the latter, saying that ancillary benefits for Canada are unclear.
Canadian officials said that negotiations are ongoing. Stellantis reported that it is continuing to hold the Canadian government to deliver what it agreed to. (Update:) On May 17, Stellantis issued an additional statement:
Stellantis and LG Energy Solution simply ask that the Canadian government keep its commitments in relation to what was agreed last February and which led us to continue construction work of the gigafactory in Windsor. This uncertainty is unfair to our Canadian employees, as well as towards Stellantis and LGES investments.