Stellantis' corporate venture fund has Lyten Inc. to help commercialize Lyten 3D Graphene™ for vehicles. The company has a LytCell™ lithium-sulfur EV battery and a novel on-board sensing system. Lyten is a pioneer of three-dimensional (3D) graphene, a tunable material; the graphene is made from methane.
Lyten's batteries do not use nickel, cobalt, or manganese, slashing their carbon footprint to 60% of today's best-in-class vehicle batteries. Raw materials for Lithium-Sulfur batteries can be sourced and produced in North America or Europe, avoiding supply chain disruptions. They also have the potential of doubling the energy density of current lithium-ion systems; and their new sensing modes do not require chips, batteries, or wires.
3D graphene is, according to Lyten, carbon-neutral at scale. The lithium-sulfur battery, composites, and sensor technologies are initially being produced in California. Lyten is also working with previous customers on delivering lithium-sulfur batteries and 3D graphene-infused composites for specialty markets in 2023. The company plans more announcements later this year.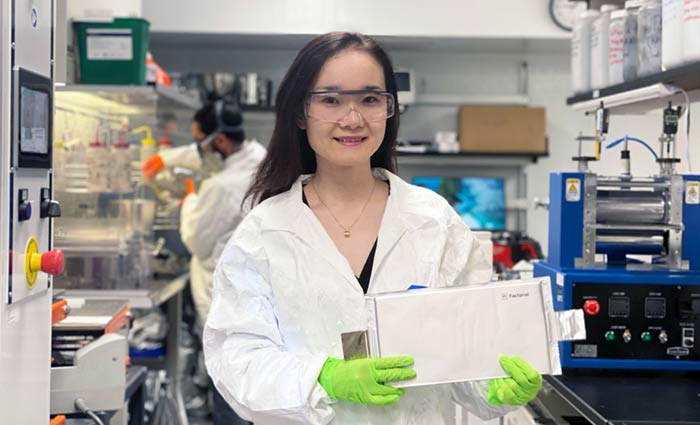 Stellantis also has an arrangement with solid state battery maker Factorial. Numerous new battery technologies are being rapidly developed, but not all will be successful at commercial scale—and some of the ones which are, may not prove to be suitable for automobiles.