The Alfa Romeo Tonale, which is on its way to dealerships now, has completed EPA gas mileage testing for an estimated all-electric range of 33 miles, and a 77 MPGe rating. With a full battery charge and gasoline in the tank, the Tonale can run 360 miles; combined city/highway fuel economy as a hybrid is 29 mpg. It is billed as the most efficient plug-in hybrid C-sized SUV in its class.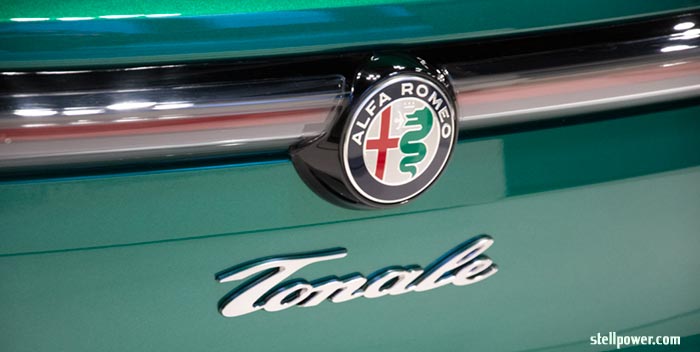 The PHEV system uses a 180-hp 1.3 liter turbocharged gasoline engine to power the front wheels and a belt-starter-generator system mounted to the engine. A 15.5 kWh battery drives a 90 kW electric motor on the rear axle; it provides 184 lb-ft at 0 rpm. Combined, the two powerplants provide 285 hp and 347 lb-ft of torque.
Pricing starts at $44,590, including destination, for the Sprint. The Ti adds $2,000 to that, and the Veloce costs $2,500 more than the Ti.
The Alfa Romeo Tonale was based on the Jeep Compass platform, substantially modified to meet the brand's handling and acceleration goals. A Dodge version with a different powertrain, the Dodge Hornet, is already on sale in the United States.