Toyota sold the largest number of cars of any brand in the US, once again, as a brand, with 1.85 million sales—down 9% but still enough to beat Ford's 1.77 million sales (down 2%). Chevrolet, once America's top seller by a big margin, rose to 1.50 million with a 6% gain. After that, no other brand sold a million cars in the US in 2022; Honda was the next highest with 881,201 sales (down a massive 33%).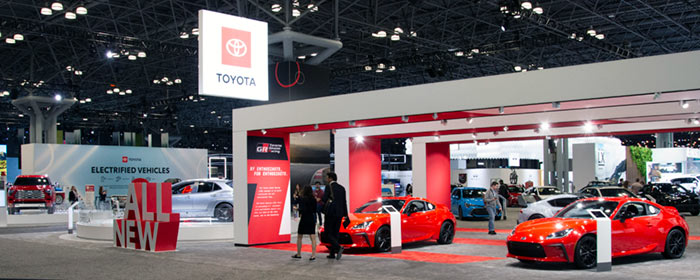 The top Stellantis brand was Jeep with 684,612 sales, below the aforementioned brands and, in horder, Hyundai and Kia. Next came Nissan, down 26% to 682,731, and Subaru, down 5% to 556,581. Ram came in at #10, with 545,194 sales—down 16%.
As for the headline, Toyota the brand was #1 in US sales, but Toyota the company was not; General Motors took its usual place there. Toyota and Lexus combined hit a healthy 2,108,458 sales in 2022, enough to clobber Ford (1,864,464) and Stellantis (1,547,076), but not the mighty General, with 2,274,088 sales.
Toyota likely would have been top in corporate sales, but GM raised its total sales by 2.5% over 2021, while Toyota, like most companies, dropped. GM managed its gains despite a 42% drop in Buick sales, Cadillac was up by 14%, Chevrolet was up by 6%, and GMC was up by 7%. The end result was an American company recapturing the American sales flag.