Frank Rhodes, great-grandson of Walter P. Chrysler, has been crusading to save the brand, making his points on television, newspapers, and the Web. His work on making contact with the Stellantis chief executive yielded a note from Mr. Tavares' office, which reads in part: "We do reaffirm that we are very proud of this powerful asset… and I will come back to you with operational announcements at a later stage."
Mr. Tavares has come out in favor of Chrysler's continued existence, calling the brand a pillar of Stellantis.
Peugeot makes a relatively small number of vehicles which were created with an eye towards being sold in the United States, which includes at least one crossover and one sedan which are almost ready to go. However, since Peugeot has said it no longer plans to sell under its own name in the United States in the near future, it's possible that any Peugeots intended for U.S. sale will be modified in Michigan or France.
What might change to make a Peugeot into a Chrysler? Styling, for one; Peugeot's design language is about as far from Chrysler's as one can get. New stampings are expensive, but since crash testing in the U.S. is required anyway, not completely out of the question. More to the point, the powertrain would likely need to change—or at least gain a former-FCA option, either the 2.0 liter four-cylinder developed by both Chrysler and Fiat, or the Pentastar V6 (which, chances are, would not fit under a hood designed to have a 1.6 liter engine). The 1.3 liter turbocharged four-cylinder, also a joint Chrysler/Fiat design, is also a possibility, but would probably not distinguish the car from competitors' offerings.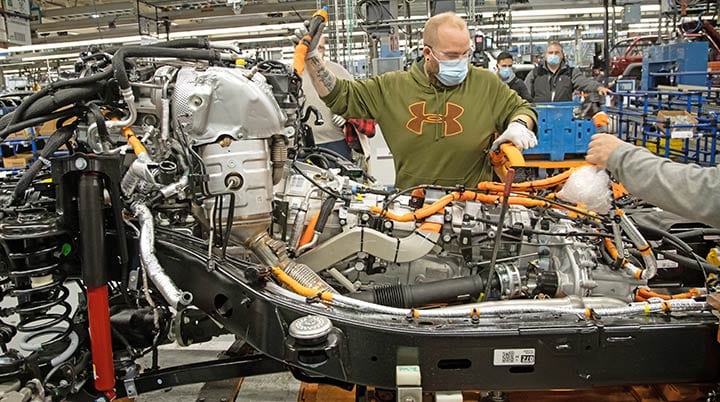 The suspension is also an issue, with rough, pothole-filled American roads presenting a challenge to any car. (Whether to change the overall feel is a larger question.)  Then throw in UConnect, if practical, and you might have the first Peugeot-based Chrysler of many.
All this leaves out the potential new Chryslers that are based on existing FCA-based cars. There's the oft-promised/rumored minivan-based SUV, the Portal; the Grand Commander derivative; and even, possibly, something based on the Compass. We do know two overall trends: Peugeot is not coming out with any new gasoline engines, and the old Fiat platforms are going to take a back seat to Peugeot's.