Since the 2023 Dodge Challenger SRT Demon 170 was introduced a few months back at the Roadkill Nights event in Las Vegas, the final Last Call special edition package has been the talk of the town – and how could it not be? With 1,025 horsepower, it is the most powerful American production vehicle with a combustion engine to ever be built with a VIN and with the ability to cover the quarter mile in the high-8-second range, it is the quickest full production road car in the world. Of course, it is also the last of the big power Dodge Challengers before the end of the generation, so even with massive dealer markups, buyers rushed to dealers to try to buy a 2023 Demon 170.
While many of those prospective customers hit a dead end – either they couldn't find an available allocation or they couldn't find one with ADM within their price range – thousands of people ordered a 2023 Dodge Challenger SRT Demon 170. Those people, most of which paid over $100,000 for the car, then began the painful process of patiently waiting for the car to arrive, but that wait is nearly over.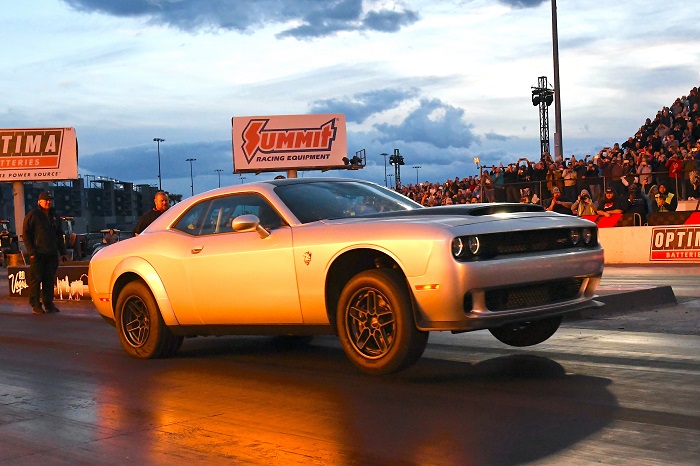 According to a member of the modern Dodge community who has been tracking production at the Brampton Assembly Plant for the past few years with incredible accuracy, production of the 2023 Challenger SRT Demon 170 began yesterday with the first unit coming down the line being finished in Plum Crazy purple. While one car being produced isn't all that exciting to most people, the big news here is that Demon 170 units are being built and dealerships have told some customers that their cars are likely to be delivered later this month or in early August.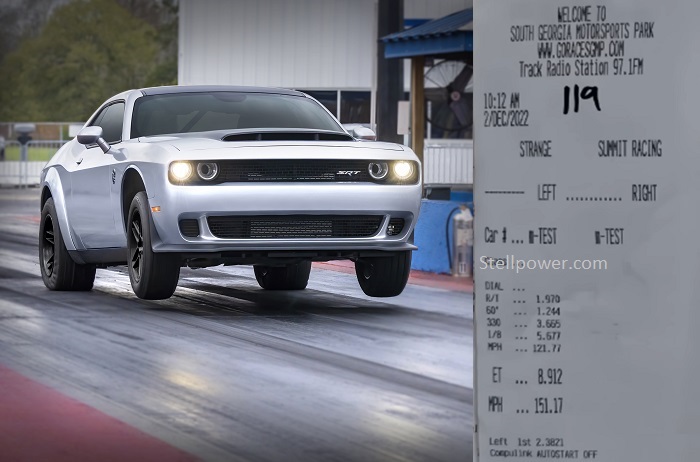 More importantly, with a mid-July start date for production, Dodge has given themselves about five full months to complete production of the 1,025-horsepower Challenger SRT Demon 170. During the ordering phase, the brand was not shy about the fact that units sold at MSRP would be built first and that there is a possibility that they will run out of production time at the end of the year. Should that happen, some of the cars ordered with huge dealership markups may not be built, but we will have to wait and see how the rest of the year goes in terms of the supply chain. If the production process continues on without any interruptions, it seems likely that every 2023 Challenger ordered will be built, but if the company runs into any sort of supply shortage that leads to a lengthy production delay, some of the units ordered could be canceled.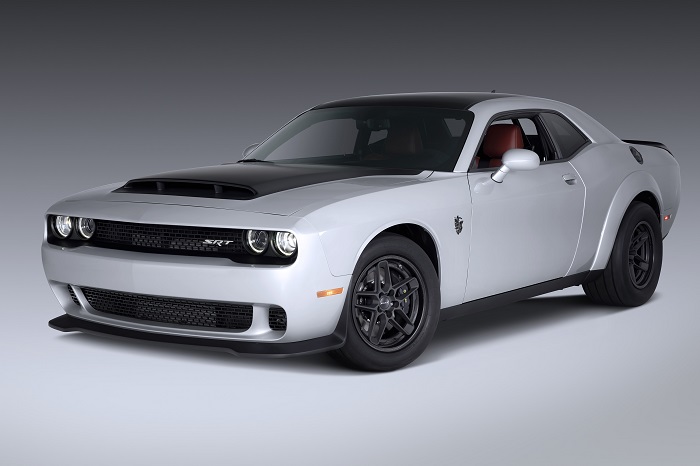 All of that doom and gloom about the end of production aside, it shouldn't be long now before we start seeing the 2023 Dodge Challenger SRT Demon 170 at dealerships and on the street.