Many people remember being told by their parents, "Shut off the light when you leave the room!"
According to Automotive News, Stellantis said much the same thing to FCA US, also known as "the former Chrysler," which had been metaphorically leaving the lights on when leaving the room.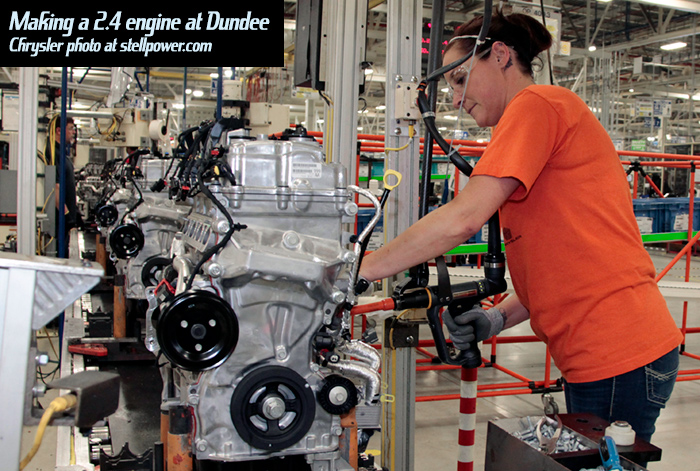 PSA, the former Peugeot, had a protocol called Excellent Plant Shutdown—shutting off plant equipment when it is not needed. Nine former-Chrysler plants in Michigan have reportedly saved $1 million in energy since starting to do this in 2021, preventing the waste of 15 million kWh of electricity—the equivalent of charging a smartphone 950 million times. Other energy saving programs, such as changing from fluorescents to LEDs, "cost little or nothing," but accounted for another 10 million kWh of electricity saved, providing more savings every year.  One of these steps was using thermostats for dock heaters, since the doors are constantly opening and closing, which likely is also appreciated by the staff, which no longer has to alternatively shiver and sweat.
Plants are sharing strategies now, with a list, so far, of 102 best practices.
Kevin Dunbar, director of North American facilities, reported to Automotive News' Vince Bond that it is "really, honestly, quite simple….there's still much more to [do] on the process side."