Stellantis and General Motors have each agreed to increase UAW pay by 25% over the next four and a half years, according to Bloomberg (article available with 99¢/month subscription). GM included cost-of-living increases as well, but perhaps due to other, non-financial concessions, the union has agreed on a deal with Stellantis but not GM. Final agreements must be voted on by the members.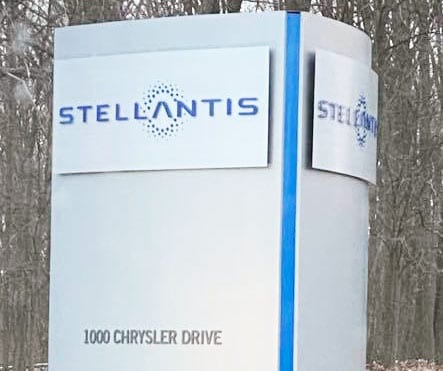 One key breakthrough, according to anonymous Bloomberg sources, was Stellantis agreeing to build a new vehicle at Belvidere, which went from 5,000 people to a skeleton crew, though the powerhouse was kept running. The company originally said it wanted to use Belvidere as a warehouse and small parts plant, though some claimed this was a bargaining ploy. This part of the offer is reportedly conditional. Stellantis also proposed making a large central distribution center for parts which would apparently be unionized, routing the company's push for non-union warehouse people.
There has been no word on the UAW's demand that new battery plants be unionized, though STLA has talked about "an additional battery plant."
Ford and the UAW reached agreement earlier this week, putting severe pressure on GM and Stellantis to do the same. The UAW has mainly struck plants which make vehicles that compete with other American vehicles to avoid giving import automakers an edge.
Stellantis has been pleading its need to slash costs to deal with electric vehicle investments, but also recently purchased a 20% share of a Chinese company and is due to issue a third tranche of stock buybacks.
Update: The UAW has accepted the Stellantis offer pending a vote of its members.