While looking through the details of 2023 Roadkill Nights Powered by Dodge, I noticed something that I had not seen when I first read through the press release. I was so focused on the Grudge Match teams and the fact that they will be building around the Redeye Hemi that I missed a new attraction for Roadkill Nights. In addition to the Dodge Thrill Rides in Hellcat cars and the Dodge Demon drag racing simulators, show-goers will be able to test drive the new Dodge Hornet on local roads.
Over the past few years, we have seen more and more driving opportunities at events like the Detroit and Chicago auto shows, but those are indoors, on a specially designed course. The Dodge Hornet drive will take place on the streets of Pontiac, around the location of the Roadkill Nights venue, so it is a real world driving experience in the brand new compact SUV. Drivers will be accompanied by a product specialist who will ride in the passenger seat, providing information on the vehicle and helping people get in and out of the Roadkill Nights venue.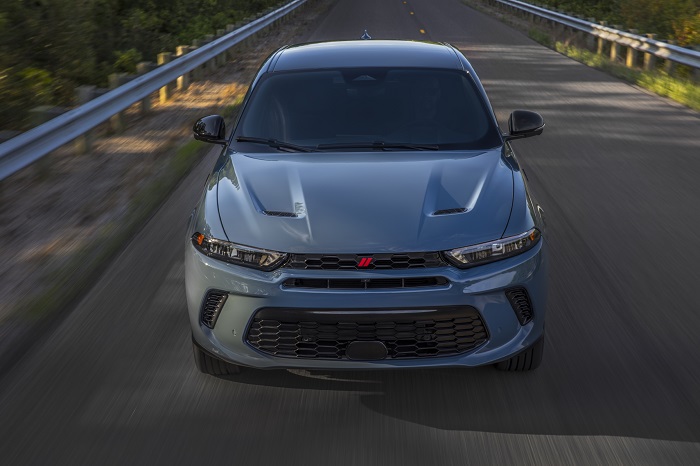 This Dodge Hornet drive presents an interesting opportunity for fans of the brand coming out to Roadkill Nights. The brand has thrived on Hemi-powered rear-drive cars for years, so many fans of the brand are having a hard time taking the compact SUV seriously. It is no secret that the Hornet is a far cry from the Challenger or Charger, but as compact SUVs go, it is a ton of fun to drive. I am quick to point out that I generally do not like compact SUVs because they are generally slow and terrible to drive, but Dodge has done a great job of introducing their magic to the relatively boring segment. However, compact crossovers make up a huge segment that is continuing to grow rapidly, so it is a great market space for Dodge to enter in order to increase sales volume and improve their overall brand fuel economy numbers.
The Dodge Hornet does not drive or perform like the Charger or Challenger, but not everyone drives a Charger or Challenger. Hundreds of thousands of Americans drive a compact SUV and most of them probably find the vehicle dreadfully boring because it is dreadfully boring. Dodge has put effort into making sure that their compact SUV is more fun to drive than the competition and at 2023 Roadkill Nights, attendees can experience that Dodge mojo firsthand.