Fiat has surprised many observers by launching a completely new modular platform—for its cars in Brazil. Some believe this and current Fiat/Jeep small car platforms will be merged with Peugeot's CMP to form a completely new Stellantis small car platform (STLA-Small) which can accommodate gasoline-powered, hybrid-electric, battery-electric, and hydrogen fuel cell power along with either front or all wheel drive.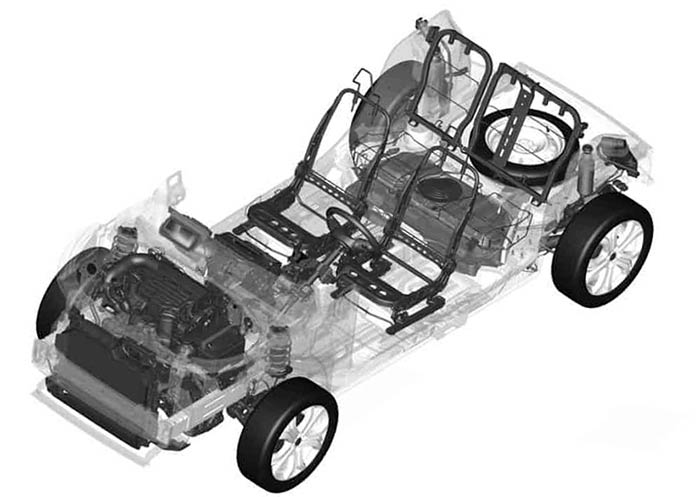 The platform is solely for South America; Fiat is the major profitable player in South America's largest market, Brazil, but cars sold in North America and Europe would likely cost too much or be too small for local needs. Unlike current South American Fiats, these can handle newer turbocharged and hybrid-electric powertrains. Development has included 5,000 hours of simulation so far.
They have a new suspension design, new steering, turbocharged engines, transmissions, and a unique electric architecture which may find its way into newer Stellantis platforms such as STLA-Small. This architecture will, unlike Fiat's current South American cars, support modern active safety systems. Some parts will reportedly be shared, though, with the current Fiat Argo and Cronos. The "turbocharged engines" are likely to be existing GSE and possibly GME designs.
A compact (B size) Fiat SUV is planned for the near future; the name is currently unknown as Fiat is running a contest to select its name from three options (Domo, Pulse, and Tuo). This car is rumored to have a single-liter turbocharged engine with 120-125 horsepower, and a 1.3 liter non-turbocharged engine with just 109 horsepower; a manual transmission and CVT are expected.
The platform is currently dubbed MLA (Modular Architecture).