Regular readers may have noticed quite a few recalls of various Mopars, but it's not entirely fair to present these without context. Every automaker recalls cars, including those with the highest quality ratings; indeed, those with the best quality purposes may well catch more issues than others, through careful perusal of warranty data. Since Ford seems to be dominating the recalls today, let's see what's going on there.
First, we have 2022 Mavericks whose fuel tank may have been damaged as the factory drilled too far to install spray-in bed-liner. Around 5,500 vehicles are affected, and notifications will start by late January.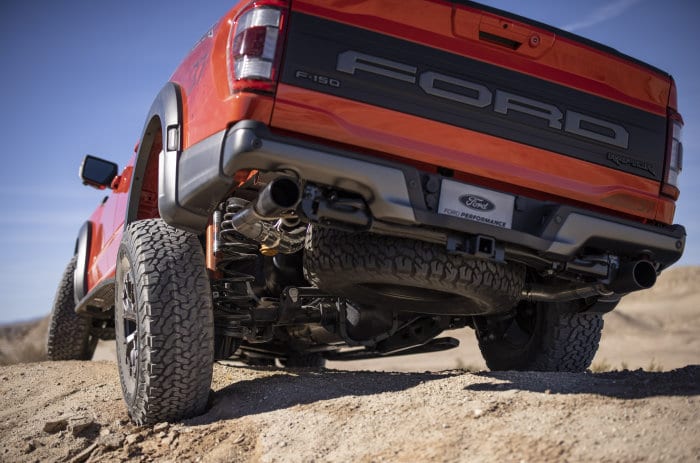 Around 2,600 Mustang Mach-E and Mavericks were made with improperly attached rear seat belts, which could result in seat belt failure in a crash. Notifications are to be sent out by mid-January.
Nearly 60,000 F-150s from the 2018 model year were made with tailgate latches that may suddenly unlatch while driving, causing the tailgates to open. This applies to both left and right side tailgate latches, with either manual or power releases. The problem is with the design of the latch, supplied by Magna; but the problem was found while investigating latch openings for 2015-20 model year pickups. This particular latch had a different design, and was only used by the Dearborn plant. Around 400 vehicles have already had warranty repairs; notification is to take place by February.
A mere 93 Mustangs (plus exports) have defective side curtain airbags.
At the opposite end of the range, 185,000 Ford F-150s from 2021-22 model years have heat and noise insulators which may loosen and damage the driveshaft, causing fractures. This could also cause Ford trucks to roll if they were put into Park, but the parking brake wasn't fully engaged. All affected trucks were 4x4s with 145 inch wheelbases and Crew Cabs, with the 302A or above equipment group and sound insulation package. Recall letters are to be mailed around January 31-February 4.
Overall, this day's releases—all were posted by NHTSA today—provided some Ford context for the next Mopar recall story.